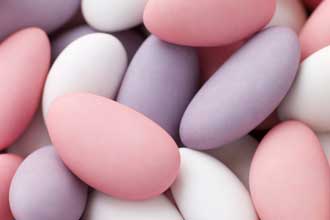 Wedding favours
Making your own wedding favours is the perfect way to exercise your creativity and gives your guests a reminder of your day.

Here are our top 5 DIY options:

1. Love Hearts. Search online for the cheapest wholesale prices for items if you're looking to buy in bulk. You can get a tiny tube of personalised Love Hearts direct from the manufactuer or on eBay, with 50 packs costing £14.

2. Lottery ticket or scratch card. That's just £1 per person!

3. Make your own chutney or biscuits. All you'll need is a bit of baking flare and some supplies.

4. Make a mix CD. Give your guests the gift of music - it could be a selection of songs that you love and want to share with your friends and family.

5. Sugared almonds. You can buy them cheap online in wholesale quantities.