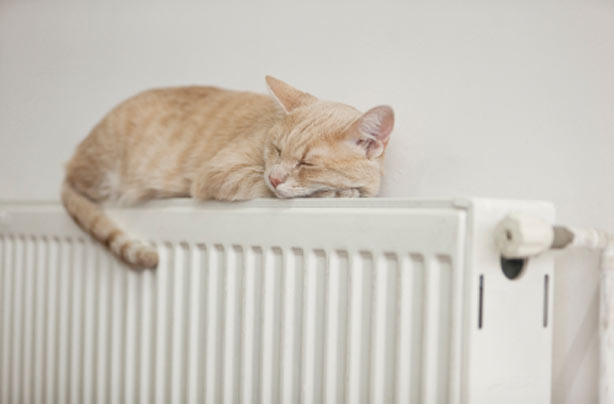 Ways to keep warm at home
With energy bills soaring and winter definitely here to stay for a while, homes are feeling chilly. So how can you keep your house warm without breaking the bank to pay for the central heating?
If you feel like you're constantly turning down the dial and telling everyone to put on an extra jumper, it can be tempting just to crank the heating up to the max just to end the daily arguments and cries of 'I'm
so
cold!'. However, if you think outside of the box, you'll find there are actually plenty of little tweaks you can make to keep warm at home and save yourself some money. Turning your thermostat down just one degree can save you up to £60 per year!
From covering up cold wooden floorboards to leaving the oven door open after you've cooked your
Sunday roast
, the smallest adjustments can make a big difference to your chilly hands and frozen feet. Whether you live as a family, a couple or by yourself, you'll find that these simple changes will keep the cost of warming up your property much lower than expected - and if you complete all of them simultaneously, you may find that you're able to turn the heating off altogether.
Of course, eating warm is the first step to keeping warm, so be sure to check out our
recipes for delicious, healthy soups
. Not only will you feel full of heat after eating them, cooking them will give your kitchen a blast of toastiness too.
However, if the cold is really getting to you and you have no choice but to turn up the heating, remember to set a timer to turn it back down again - often, all you need is an hour or two to make a real difference to the temperature throughout the day.
And once you've turned it off again? Our 20 easy ways to keep warm at home will see you through the rest of the season...