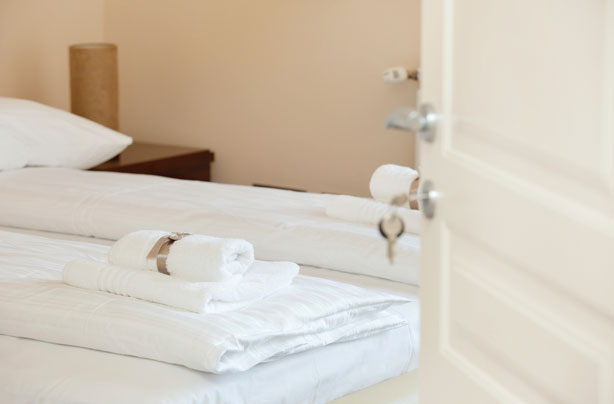 Run a Bed and breakfast
If you have a few extra rooms in your house, you could run it as a bed-and-breakfast hotel. There's more work involved than just renting and more legal requirements, but it can be a good way to make extra money from your home.

How? First, decide whether there is demand for accommodation of this sort in your area. For example, do you live in a place that attracts lots of tourists? Is there a local theatre that has actors needing a place to stay for a few weeks at a time? If you live in a dull town, nowhere near transport, where nothing really happens, it might not be worth bothering. If you think it's worth it, register your business with your local tourist authorities to attract custom. Contact local theatres and colleges and make sure you're on their list of recommended places to stay.

How much can I earn? It depends on where you are, what you're offering, how many bedrooms you've got and how often they're occupied. It could be anything from a few hundred to a few thousand pounds a month.