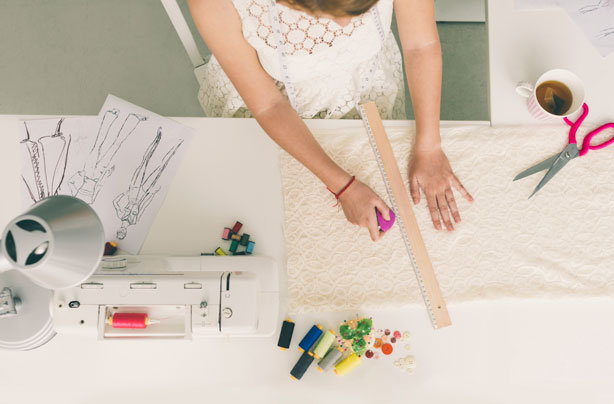 Sewing, dress making and altering
People who can sew are becoming few and far between, as are people with the time to learn. If you can make clothes, or alter or mend them, you will be in demand.

How? If you've been making or altering clothes for family and friends for a while, offer your services to the public through adverts in the local press and leaflets in local fabric shops. If you're good, a lot of work will come your way through word of mouth. If you'd like regular work, contact a local dry cleaners which offers alterations as well.

How much can I earn? Prices for this kind of service will vary depending on where you're based, so ask around - possibly in fabric shops and dry cleaners - to find out the going rate. Averages are about £5-£10 per hour with a minimum charge of £5.