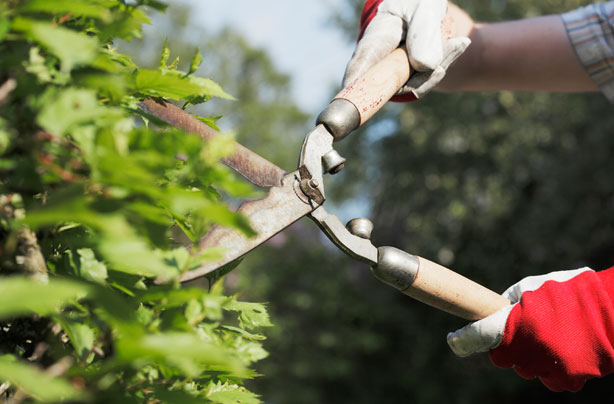 Trimming hedges
There's a lot of demand for this in the suburbs, but less in the cities or country.

How? Just by walking round your area you'll be able to tell if there's enough gardens with hedges in need of a trim. Drop leaflets at houses that could use your services (especially in the wealthier areas). It would probably be easiest to start working over weekends and gradually build up from there.

How much can I earn? You can normally charge around £20 - £30 per hedge, but it depends on the area you're working in and the size of the hedge.