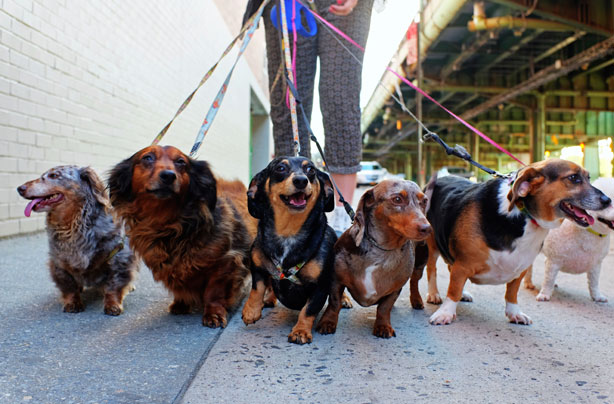 Walk dogs
Dog walking is an excellent idea if you hate the gym but want to get active. Full-time jobs and busy lives mean that many people don't have time to look after their pets during the week.

How? Pet minding could just be feeding a cat a couple of times a day, or cleaning out smaller animals like rabbits and hamsters while owners are away on holiday. The best way to start is to ask anyone you know who has a pet if you can be of use to them. Once you've gained a couple of contacts, you may find your services are recommended by word of mouth. Also, go to your local vet's surgery and ask whether they would be prepared to put an advert on their noticeboard or in their window.

How much can I earn? Charges depend on your area and what you think people can reasonably afford. You should charge per day for pet minding and per dog for dog walking. For example, dog walkers in London can charge up to £15 per dog.