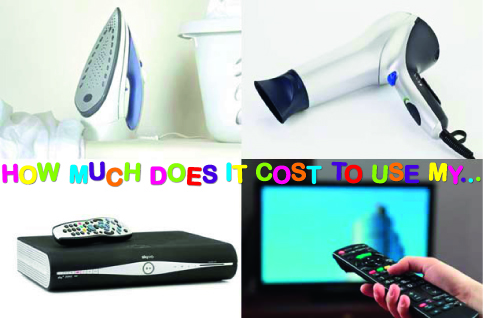 How much does it cost to use my...
Hairdryer? Kettle? Tumble dryer? Have you ever wondered which appliances cost the most to use when it comes to your
energy bills
? Well, we've teamed up with Navetas Energy Management to find out. Click through our gallery to discover whether it costs more to dry your hair, boil the kettle, charge your phone or dry your clothes, plus loads more.
Some of the prices might not seem like a lot on their own, but add up the costs of all these appliances and you're looking at nearly £700 a year!
All average amounts of usage are based on research by Navetas. The cost per week is worked out based on Npower's most popular tariff: Standard Dual Fuel based on South London prices.
Find out how to switch your energy providers - you could save up to £320 pound!