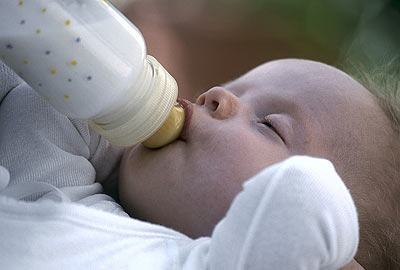 Average cost of having a baby
Being a first-time parent can be scary and the pressure to cater to every possible scenario means new mums and dads are spending an average of £1,786 before the baby's birth, according to a survey of 2,000 parents in 2012 by the TV series 'How To... prepare for your baby's arrival'. But you don't have to buy every gadget and piece of equipment going...
- Borrow what you can. Ask friends and family if they have any baby gear they can lend you, from cots and prams to blankets and baby clothes.
- Save money with re-usable nappies. They can work out almost half the price and that's just with the first baby so it can be a huge money-saver over time.
- Make sure you claim any benefits which you are entitled to, for example, maternity pay or the SureStart maternity grant. You can find out more in our feature about
family benefits
.
- Register with
Freecycle
, a local community 'giveaway' website. People give away all sorts of items, including baby products from prams to clothes. Other free resources include any local toy libraries – ask your council if there's one near you.
- For good-value, good-quality second-hand items, go to an NCT (National Childbirth Trust)
Nearly New Sale
.
For more tips, see how you can
save money on new baby items