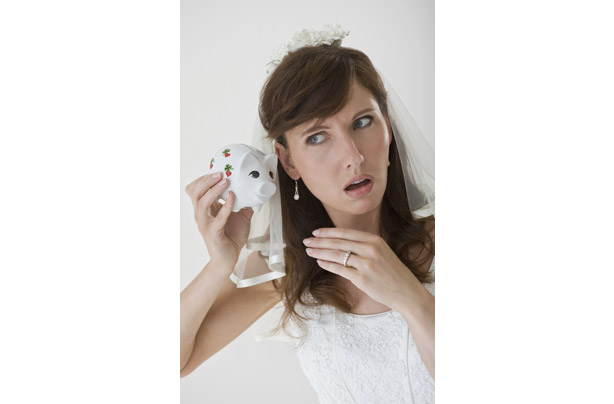 Average cost of a wedding
Everyone knows how expensive weddings can get and according to a 2012 survey by foreign exchange provider Travelex, the average cost of a UK wedding is now over £18,500. The Church of England is also increasing the cost of church weddings by 40% from January 2013. On the plus side, the average wedding cost is expected to drop to around £16,164 in 2013 so follow these money-saving tips.
- Saturday nights and summer are generally the most expensive times to book venues so go as off-peak as you can.
- Don't go for the most obvious wedding venues. Consider everything from National Trust properties to smaller hotels. Many venues are licensed for civil weddings and offer good-value 'wedding packages'.
- Take out wedding insurance. It's an extra expense rather than a money-saver, but if anything goes wrong, you're covered. It's also a good idea to pay by credit card for items over £100 for extra consumer protection.
- Print out your own invites, name cards and even menus. Just Google 'wedding invite templates' online and get creative.
- It's not easy, but avoid mentioning the word 'wedding' when it comes to flowers and decorations. The 'w' word is notorious for bumping up prices for the exact same product or service.
For more tips, read our feature about
15 ways to throw a wedding on a budget