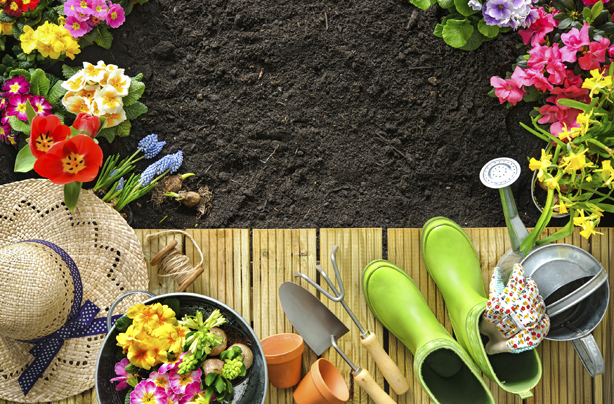 10 cheap ways to spruce up your garden
It's not just the house which could do with a spring clean and a declutter. If you're lucky enough to have a garden or patio area, no matter how small, there are lots of ways you can make it look more appealing.

And don't be put off by the lack of British summer. If you do the legwork now, it means you can enjoy spending time in the garden whenever the sun does make an appearance!

From fun activities like buying cheap garden accessories to ones which require a bit of labour, these quick, easy and cheap ideas will help to make your garden look cleaner, tidier and prettier without you having to spend lots of cash.

Cheap garden ideas and updates don't always require green fingers - in fact, even scrubbing the patio after a long winter or adding a bit of paint to the woodwork can breathe life back into your outdoor space. And it doesn't have to just be you doing all of the graft either - get the kids a trowel or a brush and get them helping out in the fresh air too.

Pretty pots can always be purchased pre-planted (we won't tell if you don't), giving you a bright and beautiful display and the chance to try growing your own fruit or veg as well.

Your garden should be an area to relax in and enjoy once all of the hard work is done, so don't discount the value of a good patio set or barbecue either. You can pick them up relatively inexpensively at your local garden centre or hardware store, and many larger supermarkets are doing fantastic discount ranges too.

So round up your team of helpers, get outdoors, and work together turn the garden into your favourite 'room' of the house.

When the sun finally starts to shine (fingers crossed!), you'll be so glad you made the effort!