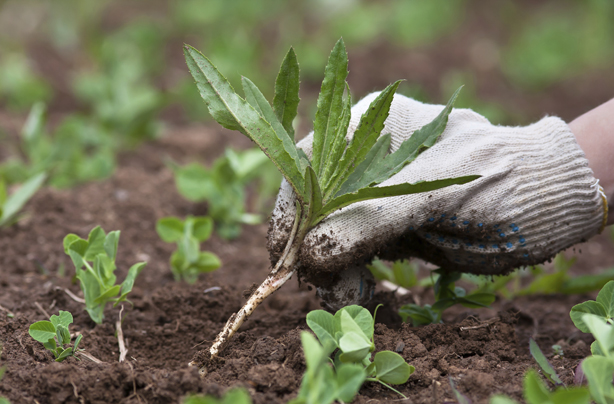 Get rid of the weeds
Weeds are like dust. You can get rid of it but it will still return - however, that doesn't mean you don't dust! Weeds can really make a garden look messy and uninviting so pluck up the courage and book in a gardening session. It's free exercise and the garden will look great.
One of the easiest (and cheapest) ways to de-weed is to use a kitchen knife and scrape the weeds out from the root. You can add weedkiller to the lawn to keep them at bay too. Just think of it as an hour or two's worth of free exercise with a well deserved cuppa and cake when you're done.
Top tip:
For a chemical free solution that won't ruin your slabs or grass, pour boiling water onto the offending area. The weeds should shrivel up, and eventually clear up altogether.
For more
budget garden ideas visit idealhome.com