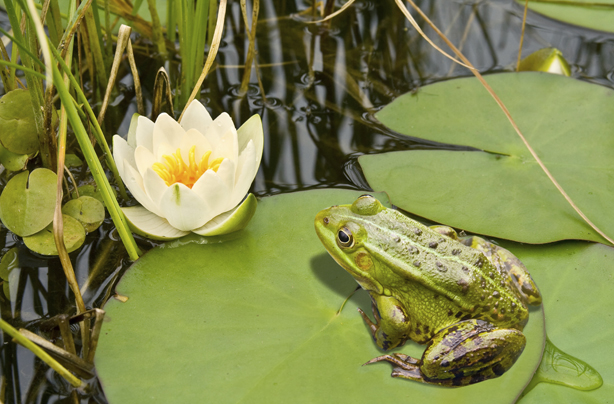 Add a water feature
Fancy water features aren't what we're talking about. We mean something as simple as a bird bath. Not only will it look great, but it will attract birds to the garden which is perfect if you've got kids as they will love looking out for the birds as they visit your garden for a quick wash.
Gardening website
greenfingers.com
has a lovely selection of simple bird baths from as little as £9.99.
Top tip:
Attract extra wildlife to your garden (if you want to!) by building a teepee-shaped pile of logs for hedgehogs to burrow in.