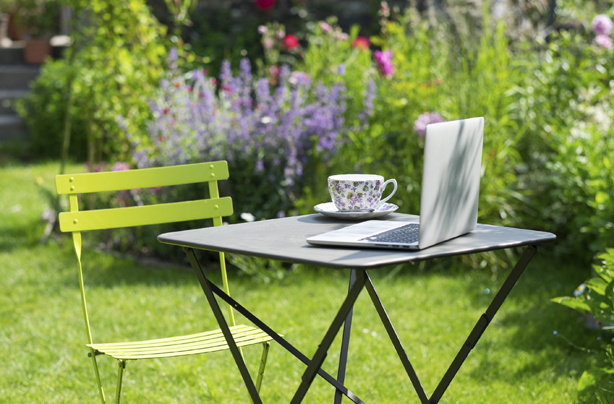 Accessorise
Just as adding colourful cushions to the lounge, new towels in the bathroom and different bed linen in the bedroom can change that space, you can update your garden by adding small inexpensive touches such as candle holders for the patio table and new cushions for the patio set. Even a vintage-style watering can, bird bath or a barbecue set can give the garden a more welcoming feel.

If you've got any outdoor metal decorations, give them a new coat of outdoor paint to spruce them up. Supermarkets, Argos, Wilkinson and garden centres are great places to pick up garden accessories on a budget.

Top tip: Got rusty garden furniture that's seen better days? Slice a potato in half and apply a little baking powder, then rub onto the affected areas. The acids in the potato react with the soda and dissolve those unsightly brown patches.