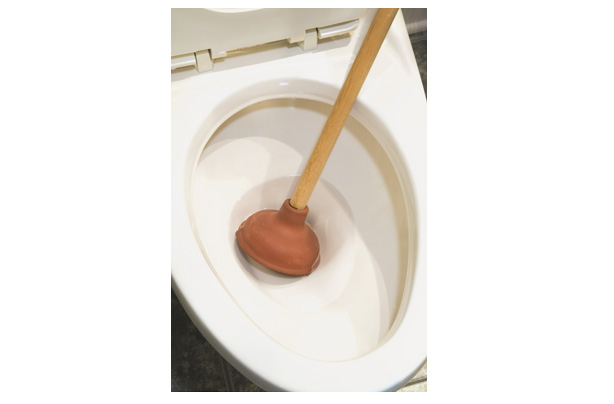 How to unblock a toilet
Nothing worse than a blocked toilet but it can be easy to fix. If it's a small blockage, the easiest way is to quickly pour a bucket of water into the toilet bowl which should dislodge the blockage. You can also use a standard rubber plunger to do this. Remember, if the water doesn't shift the blockage, you'll have a toilet bowl full of water so be prepared with plenty of towels to hand.

If you know what the blockage is e.g. a sanitary item or nappy, put on a pair of (preferably long) rubber gloves and pull it out. However, if the blockage is of a more 'natural' substance and not something you can pick up, use a short piece of garden hose (about a metre long) and push it into the toilet and around the U-bend - this should shift the item along. It's not nice, but this can save money on a call-out.

It's worth reminding the family to only put toilet paper into the toilet - nappies, tampons, sanitary towels, condoms etc should all be wrapped up and binned.