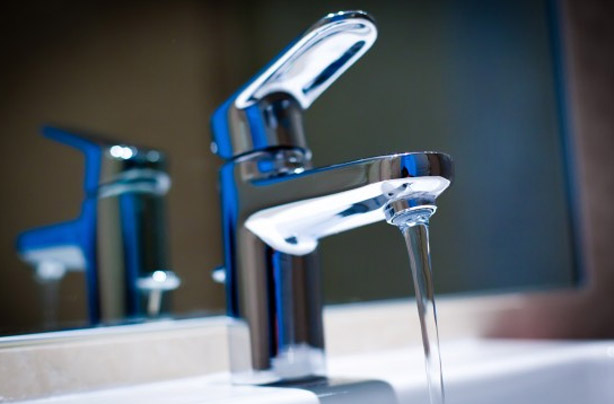 How to fix a dripping tap
Admittedly, this is one of those jobs that you may not want to fix yourself, but if the problem is just replacing the washer, itís relatively straightforward and will save you a call-out fee. Just take your time and follow these steps.

First, find out which type of valve you need, so you can buy the correct replacement. Most taps have one of three. The most traditional is a rubber washer on the end of a compression valve inside the tap. A more modern type is a ceramic disc washer thatís part of the valve inside the tap. The third type is actually a ceramic cartridge, used in Ďmonoblocí taps where one handle controls both water flow and temperature. To work out which one you have, turn on the tap. A tap which rotates through one or more turns probably has a rubber washer. If it only does a quarter of a turn, itís a ceramic disc.

Youíll need two screwdrivers (slothead and Philips/crosshead), adjustable pliers, an adjustable spanner, a cloth and a new washer. Make sure the tap is off by turning off the isolation value, usually on the supply pipe below the sink. Use a slothead screwdriver to do it this Ė youíll know the valve is off because the slot on the screw wonít be aligned with the pipe Ė the line will run across it instead.

If you donít have isolation valves, there may be a handle to turn. If there isnít, and there are no other stop valves on the pipe, you may have to call a plumber as you canít do this unless youíve turned off the water

Next, turn the tap on to flush out water thatís left in the pipe. The next step is removing the tap handle. You may be able to unscrew it by hand, with the spanner, there might be a screw inside the handle or you can use a slothead screwdriver to remove the tap lid. If thereís a shroud/cover around the tap, you need to unscrew it or use slip-joint pliers to loosen it.

Once the valve is visible, use the spanner to grip the base of the valve (where it connects with the main tap) then, using pliers and a cloth to keep the tap in position, use a spanner to undo the valve itself.

Youíre almost there. Loosen then unscrew the valve and either replace the ceramic disc valve with a new one or remove the old rubber washer using the end of a screwdriver and fit the new one. You then need to reassemble the tap (easier since you've just disassembled it). Finally, turn on the water and the tap should be drip-free. If not, you may need a plumber but if all it needed was a new washer, you've done it.