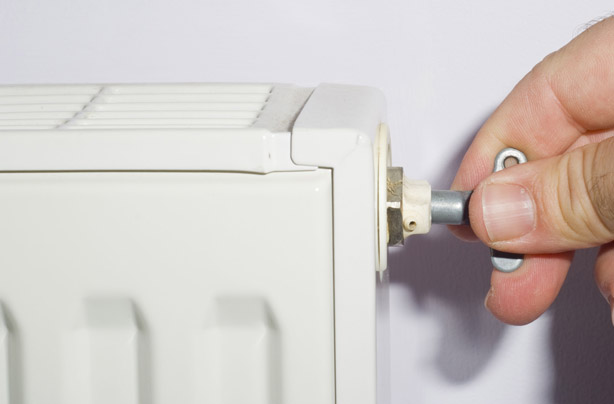 How to bleed a radiator
If radiators aren't heating up properly, there's probably excess air inside them and they need 'bleeding'. You just need a bleeding key (available at DIY stores) which fits the valves. Before you start, make sure all the radiators valves are on, then turn the central heating on for about 10 minutes before turning it off.

Put the bleeding key into the valve (top corner) and turn it slowly anti-clockwise. If there?s any air trapped, you'll hear a hissing sound as the air escapes. As soon as any water escapes, close the valve - use an old towel to soak up any excess water. That's it!

Some radiators might have their own air release valve in which case, you don't need a bleeding key. It's usually a small red valve which you turn in the same way as above. Repeat the process for other radiators then turn the heating on to check they're working. If any water is dripping, you just need to tighten the valve.

Note: if the radiators are cool in just one part of the house, it could be they're not balanced properly - the radiators closest to the boiler might be taking more hot water than they need. To rectify this, you will need to call out a heating engineer. Similarly, if the radiators remain cold at the bottom even after bleeding, it could a build-up of rust or sludge and you would need a heating engineer to flush out the system.