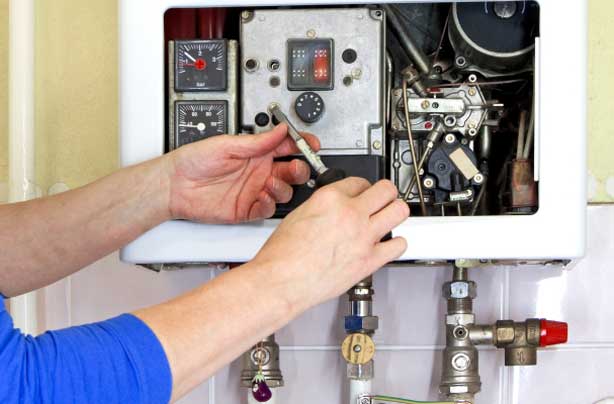 How to fix low boiler pressure
Often, if the central heating stops working, it could be simply that the boiler's water pressure has dropped. If this is the reason, it's surprisingly simple to fix yourself. Most boilers have a water pressure indicator on the front, either a digital one or a dial, and it should show between one and two bars of atmospheric pressure. If it's less than one, your boiler pressure is too low.

You need to find the cold water feed to your boiler, typically a plastic tube under your boiler or next to it. There may be a panel below your boiler which you need to remove. There will be a small tap on this plastic tube - turn slowly until you see the pressure indicator hit somewhere between one and two, at which point turn off the tap. Turn the boiler on to check it's working. Of course, if you're in any doubt then you should contact an engineer straight away.