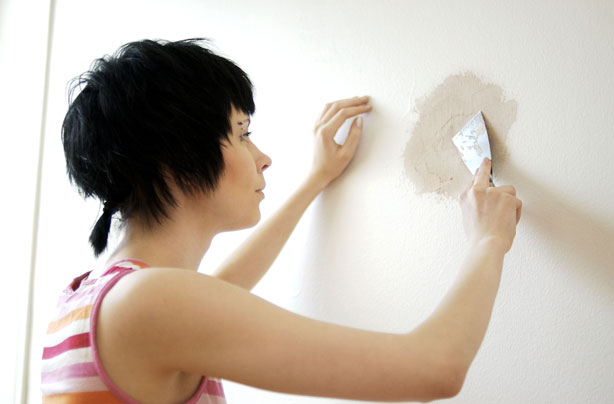 How to fix cracks in a wall
Cracks in the wall often look worse than they are. They don't necessarily signify structural problems but obviously if they get bigger, you may have to call out a builder. However, small cracks are easy to fix. The main thing you need is an all-purpose filler (either powder which you mix with water or a ready-mixed paste) that's suitable for walls.

It's tempting to just fill over the crack but do clean it first. Use an old paint brush to do this then use a filling knife to apply the filler. Press it in firmly and scrape off any excess. Always allow plenty of time for the filler to dry out before you start sanding it. If the crack is quite deep, you may need to do a second application. You can then repaint. Simple!