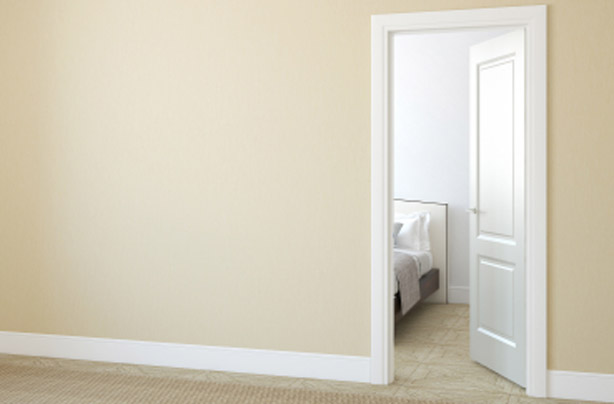 How to fix a loose door
If a door is proving hard to close, you may have a loose hinge. There are several ways you can fix this. Firstly, try tightening the screws on the hinge. In some cases, that will be all you need to do but if it doesn't work, you can try replacing the screws with longer ones.

Make sure you buy the right replacements too - just work out how many screws you need, then remove one to take with you to the DIY store and buy that type but 1cm longer. Remember to buy slotted head screws (with just one line across them) as crosshead screws are harder, if not impossible, to remove if you paint over them. Replace them one at a time so that your door doesn't fall off the frame!

Some people also buy wooden dowels and tap them them into the holes before rescrewing as this makes the screws sit tighter and makes the hinge sturdier. If you find that the door is still loose or not closing properly, you could sand the area which is getting stuck.