You are here:

How to make money
How to make money
We've teamed up with Quidco to help you save money AND earn cash while you shop. Here's how it works...

Does pay day seem to get further away every month? If your bank account could do with a bit of a boost, it's time to think of ways to make extra money - here's 50 ways to…

If you're trying to find the best ways to make money while bringing up your family, perhaps working from home or running your own business could be the answer - here's…

If you're a busy mum, or want to go back to work with more flexibility then setting up your own business could be the answer. There's lots to think about, so follow our…
How to make money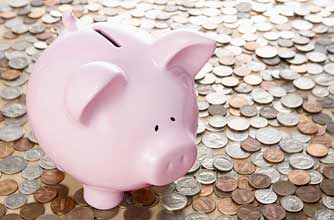 Being savvy and saving money has become second nature to lots of us over the past few years. But of course, another way to really give your finances a boost is to actually make some more money.
This can be anything from earning a bit of cashback on what you already spend, to making a bit extra from a small job on the side, to starting your own business.
Whatever suits you, we've got the advice you need here on this page. Pick the statement that describes best how you feel to find the advice you need:
I'd like a bit of extra cash
By sorting out your finances thoroughly, you could effectively give yourself a payrise.
Have you started using cashback? It's a very simple way to earn a bit of money back on what you already spend. The real money comes when you take out a new contract like phone, insurance or electricity. But you can earn a reasonable amount from smaller cashback offers on things like your supermarket shop, clothes from high street retailers, beauty products from places like Boots and Superdrug, ordering takeaways and more. Sign up with our cashback partner, Quidco, here.
I'd like to make quite a bit more money
Whether you're a stay at home mum or you have a job, it's always possible to earn a bit of extra money on the side - and it's probably far easier than you think.
One popular way of making money is through direct selling with companies like Avon and Jamie at Home. If that sounds interesting, read our guide to how to be your own boss.
If you don't think that's quite right for you, our 50 ways to make extra money has all sorts of ideas from taking part in market research surveys to being a TV extra.
I'd like to make a lot more money
Have you ever thought about starting your own business? We don't mean that you should aim to be the next Alan Sugar, but lots of mums successfully run their own little businesses alongside looking after their families.
If you've got your great idea but think you need some more skills, read our guide to getting training on the cheap. If you don't even know where to start, we've also got advice on how to come up with a business idea.
Latest How to make money picture galleries
Money saving help
Household savings