You are here:

Money saver advice
Money saver advice
Worried your children's spending might get out of control when they fly the nest? Follow debt expert Steve Ree's advice on how to keep university debt to a minimum

If you're spring cleaning this weekend, do an energy spring clean at the same time and save money on your bills

We all know that being a member of the NHS is cheaper than going private, but does this guarantee us the cheapest treatment?

Mobile phone insurance can add a big chunk on your monthly outgoings, but is it worth it for the piece of mind?
Money Q&As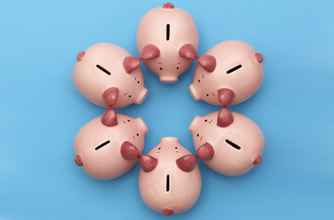 Got a money worry that you need solving? Got questions about your finances but don't know where to head? Well you've come to the right place.
- We answer your top money queries - from the best gas supplier to how to get a good credit rating.
- Got a question of your own? Send them in to goodtoknow@ipcmedia.com entitled Money Question, and one of our experts will answer them.
Latest Money saver advice picture galleries
Found our articles useful? You'll like these...
We've got money-saving tips for cheap days out, saving on food, discount…

Your real life stories about how you turned money troubles around

Keep up to date with the latest money news that affects you!
Money saving help
Household savings