Pamela Dalley's fruity date cake
Print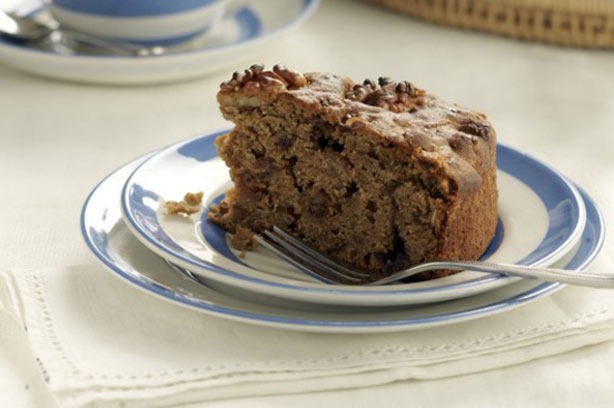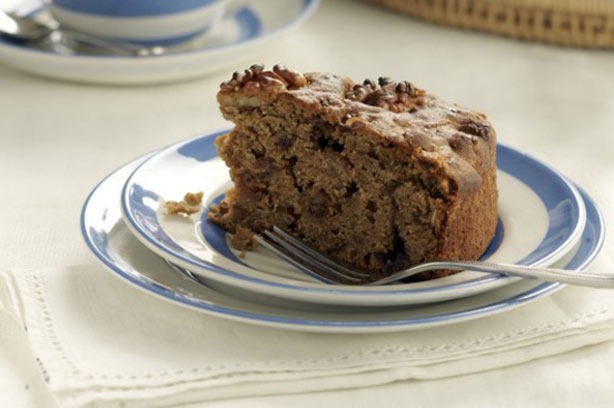 This traditional fruit cake recipe is always a big success for Pamela Dalley.
Ingredients
100g (4oz) butter
225g (8oz) self-raising flour
100g (4oz) soft dark brown sugar
75g (3oz) sultanas
1 medium banana, mashed in 150ml (1/4 pint) water
Handful of dried dates, chopped
2 eggs, beaten
2tbsp milk
Walnut halves, to decorate
The cake will keep for a week wrapped in cling film in an airtight container.
Method
In a large bowl, rub the butter and flour together until they resemble breadcrumbs.
Mix in the sugar, sultanas, banana and dates. Add the eggs and milk.
Pour the mixture into a greased 20cm (8in) round cake tin. Decorate with the walnut halves.
Bake at Gas 4/180°C/350°F for 45 mins, or until a skewer comes out nearly clean (it will always stick a bit because of the dates).
Allow to cool for 10 mins in the tin before turning out.
Your rating