Sandra Roscoe's mango flan
Print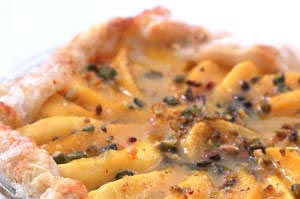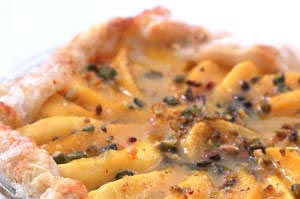 Sandra Roscoe serves up this impressive mango flan whenever she has guests to impress, but she swears by how simple it really is
Ingredients
1 packet ready-made pastry
2 mangoes, chopped
100g (4oz) low-fat cream cheese
Juice of 1 lime
1 packet plain gelatin
Dessicated coconut or coconut shreds
Method
Use the pastry to line a baking tin about 25cm (10in) across. Bake the empty pastry case in the oven until cooked. Remove and allow to cool.
Mix the mangoes with the cream cheese and lime juice. Spoon into the pastry case.
Dissolve the gelatin in water, according to packet instructions. Pour over the flan.
Sprinkle with coconut, place in the fridge and chill until firm.
Your rating