Lemon sorbet
Print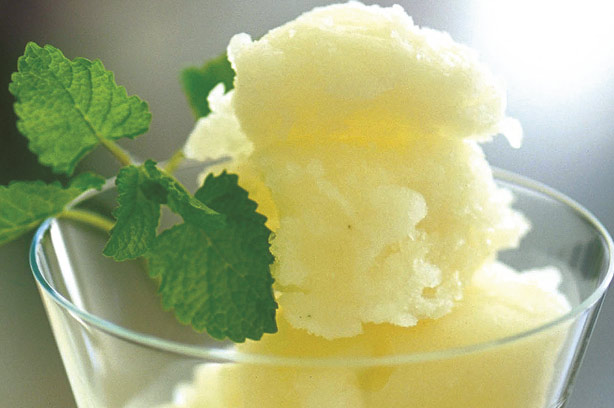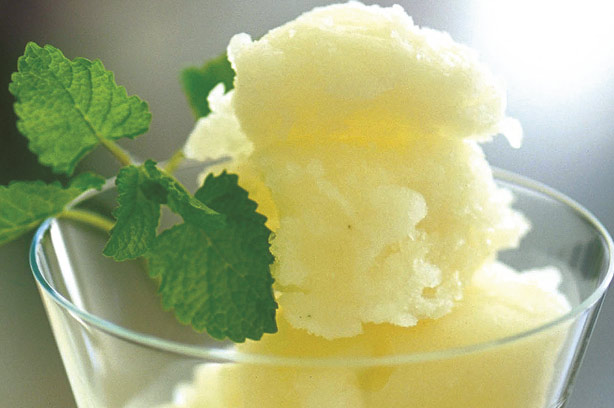 Serves: 4-6

Total time:

(May need an extra hour to freeze)

Skill level: Bit of effort

Costs: Cheap as chips
A low-fat treat that's simple to make and won't ruin your waistline - who doesn't love lemon sorbet?
Ingredients
120g (4oz) caster sugar
Zest of 1 lemon
Juice of 5 lemons
1 medium egg white
Method
Make a syrup with the sugar, 300ml (½pt) water and lemon zest, then cookover a medium heat. Stir until the sugar has fully dissolved. Set asideto cool.

Squeeze and sieve the lemons, then pour the juice into the cooledsyrup.

Stir well, then taste to test that the mixture has enough lemon, asthe juice produced by lemons vary, and you might possibly need onemore.

Pour the mixture into a container and transfer it to the freezer.

Every hour or so, beat the mixture well to ensure that it doesn'tform large ice crystals.

Quickly return the container to the freezer after each mix. Thisprocedure should be followed over several hours.

When the mixture looks as though it's beginning to set, whisk the eggwhite until stiff, then carefully fold it into the setting sorbet.Use a cutting motion as you fold it in, rather than whisking, so as notto lose too much air.

Return to the freezer again and leave until the mixture is completelysolid.
Top tips:
If serving in glasses frost the rims with sugar. Just wet with lemonjuice, then dip into sugar. To serve in a lemon shell, cut the topoff 4-6 lemons. Carefully scoop out the insides (use these for thejuice). Follow recipe up to step 7 and after adding the egg white fillthe hollowed out lemons with the sorbet. Replace the lemon tops andfreeze until solid.
Nutritional information per portion
Calories 81(kcal)
Fat 0.0g
This nutritional information is only a guide and is based on 2,000 calories per day. For more information on eating a healthy diet, please visit the Food Standards Agency website.
Guideline Daily Amount for 2,000 calories per day are: 70g fat, 20g saturated fat, 90g sugar, 6g salt.
Your rating