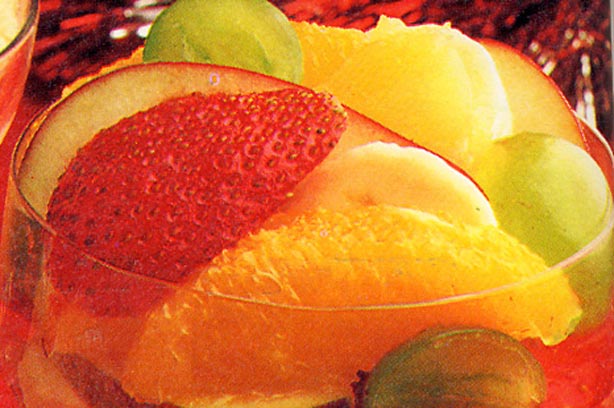 Sweet treats
Snacks and desserts don't have to mean high fat and high sugar. Mixed dried fruit such as raisins, figs and prunes are healthy treats children can eat on the go and count as one of their 5-a-day.
Exotic fruit salads are a great dessert. Add kiwi, mango and pineapple to traditional apples, bananas and oranges.
Scones, currant buns and fruit bread make a tasty yet healthier alternative to biscuits and chocolate bars.
Reducing fat, sugar and salt
Lots of the bad things in food are hidden. As a general rule, the less processed it is, the better it is for you. When you are buying food, check the label for fat, sugar and salt content. Most packaging now contains the Traffic Light labelling system, enabling you to see how much fat, sugar and salt it contains. The recommended daily amounts for children are:
Fat:
70g
Sugar:
85g
Salt:
4g
Choose lean cuts of meat and take off the skin. Reduce portions of fatty foods such as pies, pasties, fried food and salami.
When baking, cut down on sugar by adding naturally sweet ingredients like strawberries, raspberries and fruit puree.
It is important to eat 'good fats' such as those found in oily fish, avocados, nuts and seeds.
For more hints and tips, please visit
www.BacoRainbowIsland.com
.
Where to next?
Get your kids to eat healthily
Kids' recipes
Lunchbox recipes
Please send in any lunchbox tips you'd like to share

Save money on food with our coupons. Simply cut them out and take them to the shops.