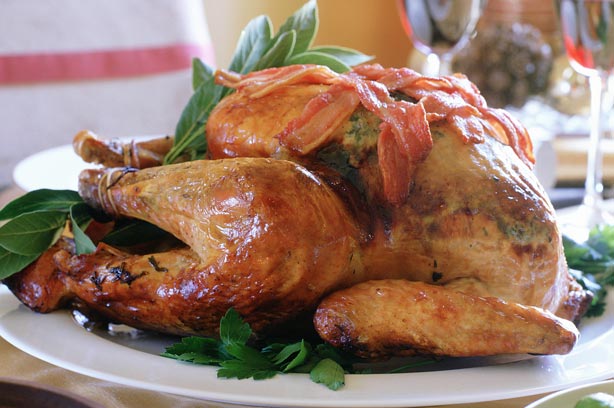 Four weeks before Christmas is the perfect time to start thinking about your turkey. You can order one from your butcher or buy a frozen one now. If you're ordering a large turkey, make sure you measure your oven first to make sure it'll fit. You don't want to get a nasty surprise on Christmas morning!

Here's a guide to what size turkey to buy:Size of turkey - Portions2kg:
4-5 people
2.5kg:
5-6 people
3kg:
6-7 people
3.5kg:
7-8 people
4kg:
8-9 people
4.5kg:
9-10 people
5kg:
10-11 people
5.5kg:
11-12 people
6kg:
12-13 people
6.5k:
14-15 people
7kg:
15-16 people
7.5kg:
16-17 people
Cook your turkey to perfection with our instant defrosting and cooking times:Where to next?
Five weeks to Christmas and Christmas food countdown
Turkey recipes gallery