Parmesan battered broccoli with salsa
Print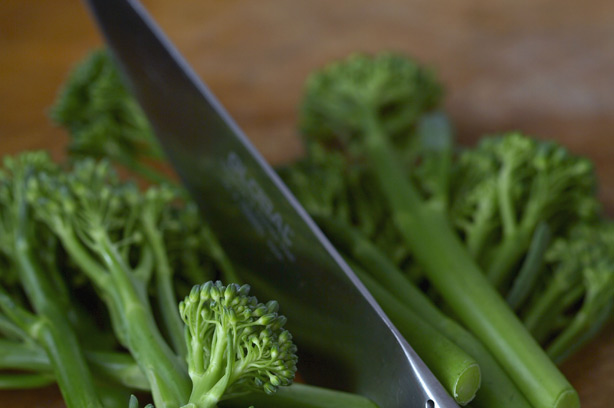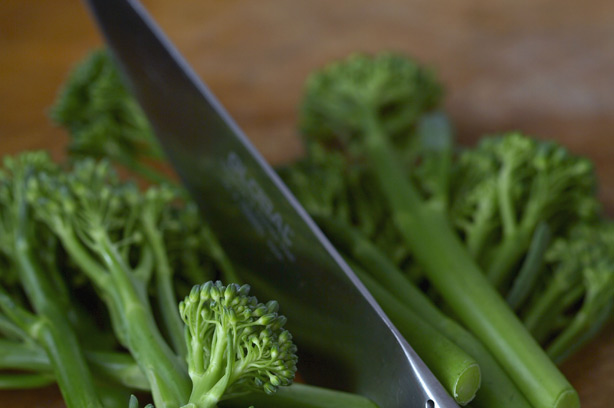 Serves: 2

Prep time:

Cooking time:
Battered broccoli originally comes from Japanese tempura, but in this recipe we've spiced it up with some rich tomato salsa.
Ingredients
1 Red pepper
4oz Tinned plum tomatoes drained of juices
2 Tablespoons olive oil
1 Garlic clove peeled and finely chopped
1 Fresh red chilli seeded and finely chopped
Small bunch of basil shredded
Salt and cracked black pepper
Vegetable oil for deep-frying
1 Free-range egg
100ml Double cream
40g Finely grated Parmesan
Salt and cracked black pepper
200g Tenderstem® broccoli
Flour for dusting
Method
Grill the pepper whole on all sides until black, leave to cool for about 5 minutes.
With a knife, cut the pepper in half and half again.
Remove the seeds from the pepper and scrape away the black flesh, chop finely and set aside.
Chop the tomatoes finely and set aside.
Heat the oil in a small pan and add the garlic and chilli. Cook for 3 minutes over a low heat until garlic starts to colour.
Add the tomatoes, red pepper and basil.
Season with salt and pepper and leave to cool.
Half fill a medium sized pan with vegetable oil and place on a low heat.
In a small bowl beat together the egg, cream and parmesan, season with salt and pepper.
Dust the broccoli in the flour and coat in the batter mix.
To test the temperature of the oil, put a drop of the batter mix into the oil. If the batter colours too quickly, turn down the heat. Fry the broccoli a little at a time so that the oil stays hot.
Once the broccoli is cooked, about 2 minutes, drain on kitchen paper and then serve on a plate with the salsa rossa.
Your rating