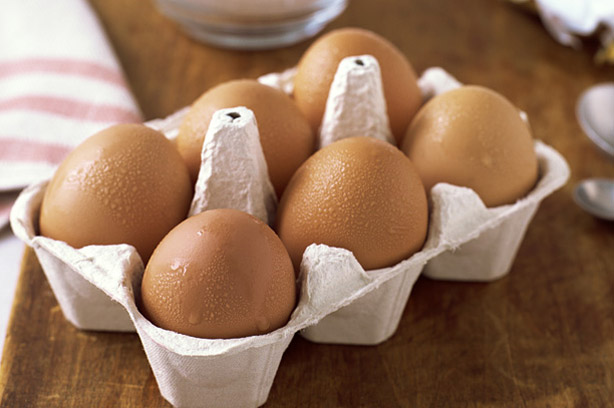 The cost breakdownEggsAsda
Organic medium eggs x 6 £1.78
Medium barn eggs x 6 £1.18
Smartprice medium eggs x 6 £0.73
Sainsbury's
Free range organic medium eggs x 6 £1.75
Medium barn eggs x 6 £1.12
Medium eggs x 6 £0.73
Tesco
Organic medium eggs x 6 £1.75
Barn medium eggs x 6 £1.12
Value medium eggs x 6 £0.73
ChickenAsda
Organic whole chicken £4.99 per kg
Free range whole chicken £3 per kg
Whole chicken £2.18 per kg
Sainsbury's
Whole chicken organic £5.49/kg
Free Range whole chicken £3.99/kg
Large chicken £2.19/kg
Tesco
Organic whole chicken (1.00 to 2.4kg) £8.98
Free range whole chicken (1.00 to 2.4kg) £7.38
Fresh whole chicken large (2.00 to 3.50kg) £6.54
Why should I eat organic or free range eggs and chicken when they're so expensive?
Many people buy organic or free range eggs simply because the hens are kept in better conditions and it's kinder to them. Some also say that organic and free range eggs taste better as the hens have a wider variety of food to graze on. Unlike battery hens, the food they eat is organic and so their eggs are healthier for us to eat too.
What if I can't afford it?
If your income is limited, simply buy the best variety you can afford. If you can't stretch to organic chicken, then go for free range. If you can't afford free range eggs, then go for barn eggs. Don't forget that supermarkets are trying hard to encourage us to 'go organic' so watch out for offers if you want to try organic.