Pineapple and coconut pancakes with golden syrup and crème fraiche
Print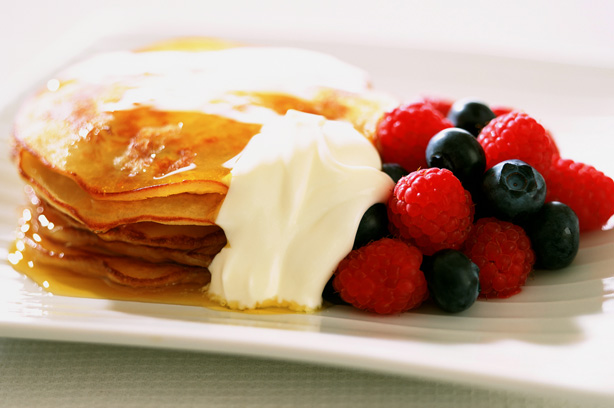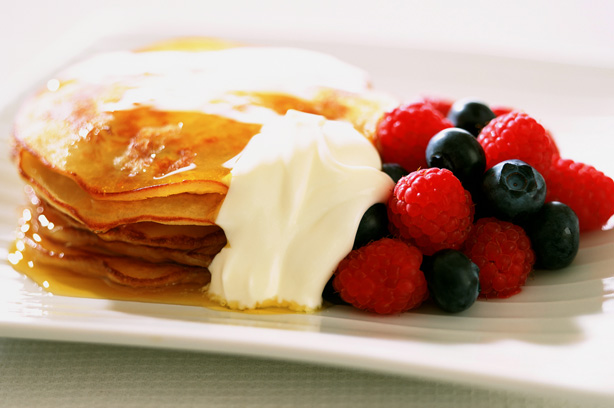 Makes: 16

Prep time:

Cooking time:
These coconut and pineapple pancakes have a great tropical taste and make for a very tasty dessert
Ingredients
250g/10oz our classic pancake recipe
110g/4 oz sweetened desiccated coconut
1 egg, whisked
2 tbsp golden syrup
350ml milk
200g/8 oz can of crushed pineapple
vegetable oil, for frying
crème fraiche or plain yoghurt for serving
Method
In a large bowl combine the pancake mix, coconut, egg, milk and crushed pineapple together to make the batter. Heat the oil in a large frying pan, under a medium heat. Pour a rounded tablespoon of batter onto the hot pan and flatten slightly.
Fry the batter for 1-2 minutes and when it starts to bubble,
turn over to reveal a crisp and golden side. Cook for a further
1-2 mins and set aside in a warm place. Finish making the rest of the
batter in the same way.
To serve, stack up 3-4 pancakes per person, drizzle with Lyle's Golden Syrup and top with a dollop of crème fraiche. Delicious served with fruit salad.
Your rating