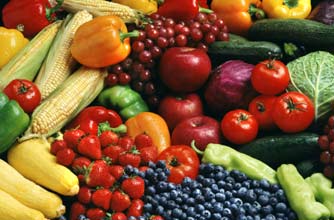 Make sure you know what foods are in season with our seasonal food calendar. It'll work out cheaper, your fruit and veg will taste better and it's more nutritious.
When foods are in season, there's more of it - so lots of supermarket deals and 2-for-1 offers. Bulk-buy and you can freeze joints of meat which might be more expensive in another month, or, e.g. when tomatoes are in season, make a batch of herby sauce and freeze in containers for pastas and soups.
Want to know what's good to eat right now? Click on a month below to see what's in season and be inspired by our top seasonal recipes for that month.