Phil Vickery's easy apple and sultana teabread
Print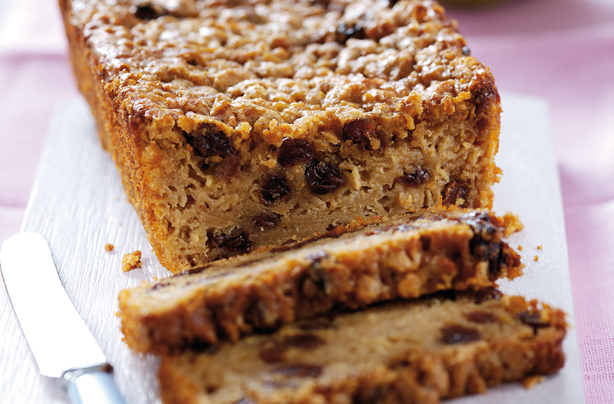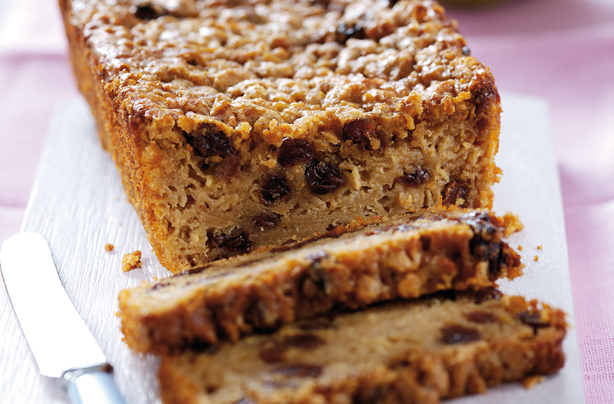 Serves: 6-8

Prep time:

Cooking time:
A wonderful treat with an afternoon cup of tea - deliciously moist teabread from top chef Phil Vickery
Ingredients
25g porridge oats
50g Muscovado sugar
2 medium Bramley apples, cored, peeled and grated
6 tbsp apple juice
4 tbsp olive oil
115g self raising flour
115g sultanas
½ tsp baking powder
1 tsp mixed spice
1 medium egg, beaten
Method
Preheat the oven to 180°C/Gas Mark 4.
Place the oats and sugar into a bowl, add the grated apple, juice and oil, mix well and then leave for 15 minutes.
Add the flour, sultanas, baking powder, mixed spice and egg and mix well, but carefully.
Spoon the mixture into a greased and lined 1lb loaf tin. Bake for 45-50 minutes, then remove from the oven and cool slightly.
When cool, slice and serve with a smidgeon of olive oil spread (if that?s allowed!).
Your rating