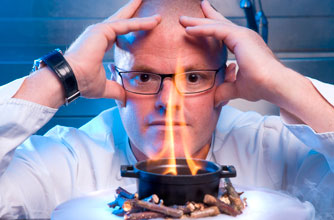 Celebrity chef Heston Blumenthal has always been known as a bit of a mad scientist in the kitchen and in this video he shows you how to make a delicious pear dessert in the dishwasher... no, we're not joking.
Heston doesn't poach the pears in soapy water, but sealed in a bag with a light syrup. He then serves them with stilton and a salad of mixed lettuce leaves with a very light mustard vinaigrette.
We think it's worth a try just to see if it works!