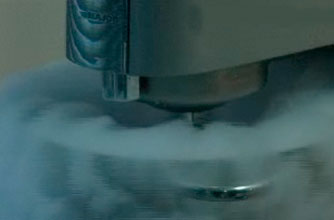 Most home ice cream makers aren't cold enough to make ice cream as smooth as we really love it, but Heston Blumenthal has found a way to make the perfect cold treat using a kitchen mixer.

Fizzy blackcurrant sorbet with mango is made using water, fructose, blackcurrant puree, lime juice, vodka, mango, lime, green peppercorns and the magic ingredient which you can discover in the video below...


Heston is on the hunt for Britain's brightest new inventor so if you think it could be you, or someone you know, vist the
Finish website
to enter.
Where to next?
Hundreds more ice cream recipes
Heston Blumenthal's ice cream Eton mess
Other ways to use pears
Loads more recipes from our celebrity chefs