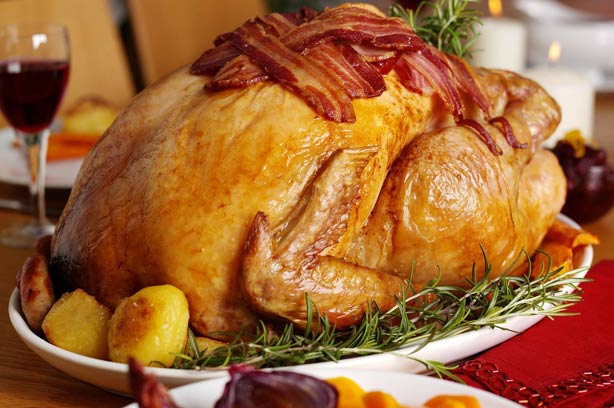 With four weeks to go, it's time to order that turkey. You can even make some of the food ahead and freeze it.
Time-saver: Order the turkey early or buy a frozen one - do it early or you could end up with a bird that's too big or too small. Try online supermarket comparison site www.mysupermarket.co.uk or your local butcher.



Check what size you need with our turkey size guide below



Time-saver: Mince pies are also easy to prepare early. Either make, freeze and cook from frozen - or cook, freeze and reheat from frozen.




If you're ordering a large turkey, measure your oven first to make sure it'll fit. You don't want to get a nasty surprise on Christmas morning!


Size of turkey - Portions
2kg: 4-5 people
2.5kg: 5-6 people
3kg: 6-7 people
3.5kg: 7-8 people
4kg: 8-9 people
4.5kg: 9-10 people
5kg: 10-11 people
5.5kg: 11-12 people
6kg: 12-13 people
6.5k: 14-15 people
7kg: 15-16 people
7.5kg: 16-17 people

Cook your turkey to perfection with our instant defrosting and cooking times: