Multi mince: One batch of mince - 3 different dinners!
Make one batch of mince and turn it into three different meals! Woman's Weekly's cookery editor, Sue McMahon, shows you how. First make the basic mince then store portions to make the different meals whenever you fancy
Basic mince recipe
For 500g (1lb) mince eg lamb or beef
1 tablespoon sunflower oil
1 medium onion, peeled and chopped
400g can chopped tomatoes
1 stock cube
Salt
Freshly ground black pepper

1. Heat the oil in a large pan and add the onion.
2. Stir occasionally until it softens.
3. Add the mince to the pan and continue cooking it until the meat browns
4. Stir in the chopped tomatoes and stock cube
5. Simmer the sauce for about 10 minutes and then season to taste.
6. If it's a little thick then stir in some boling water.


To store and freeze
1. Separate into portions and allow to cool.
2. Place each portion in separate Tupperware dishes or cling film parcels, making sure you label each portion.
3. When you want to use it, allow the portion to defrost (either in the fridge or on the side, covered), then heat in a pan.
4. Add the extra ingredients to turn the mince into one of these three meals.


Meal one: Spaghetti Bolognese with Italian mince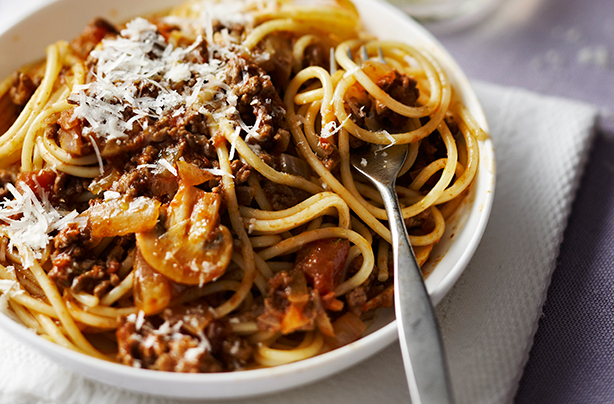 Ingredients
Sliced mushrooms
1 tablespoon green pesto sauce
Tagliatelle or spaghetti, to serve

1. Fry 250g-350g sliced mushrooms until soft then add the defrosted mince and heat through.
2. Stir in 1-2 tablespoons green pesto sauce at the end of cooking.
3. Meanwhile, cook some pasta and serve the mince on top.
Meal two: Chilli con carne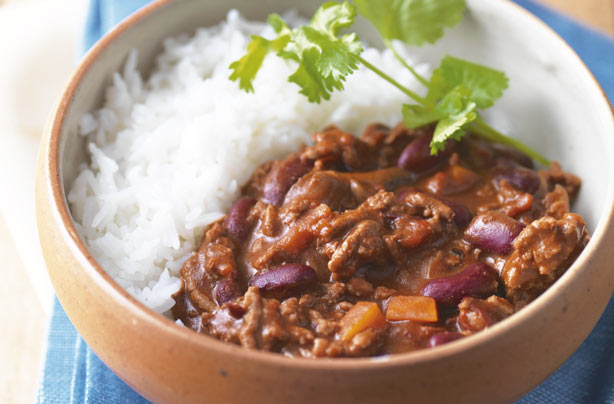 Ingredients
Tin of kidney beans
1 fresh chilli
Tabasco sauce

1. Add 1-2 chillies, deseeded and chopped, when heating the mince.
2. Add a 220-420g can of drained and rinsed red kidney beans.
3. Alternatively, add the kidney beans and a good dash of Tabasco sauce.
Meal three: Cottage/Shepherd's pie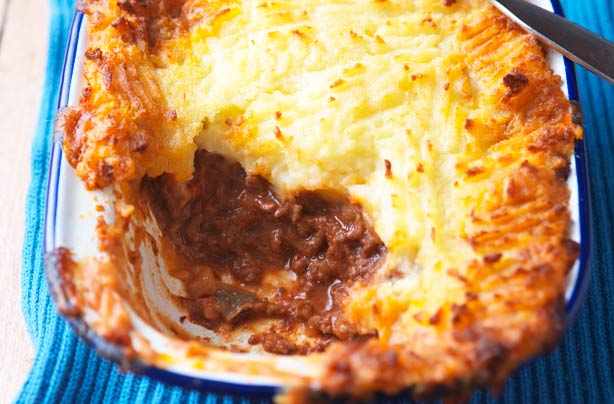 Ingredients
Mashed potato
For lamb: Freshly chopped mint or mint sauce
For beef: Horseradish sauce

1. Add the mint or sauce to the mince mixture and heat through.
2. Pour the mixture into a suitable dish and top with mashed potato, before cooking at 200 C for 20-30 minutes.
3. To save time, use ready-mashed potato.
Where to next?
More recipes to make in bulk and freeze
Family meals under 500 calories
Your rating