Pea soup
Print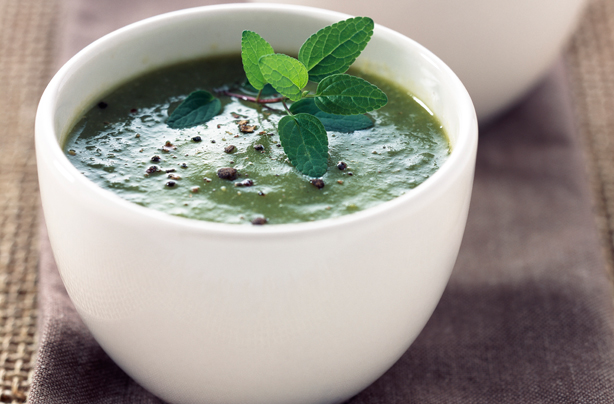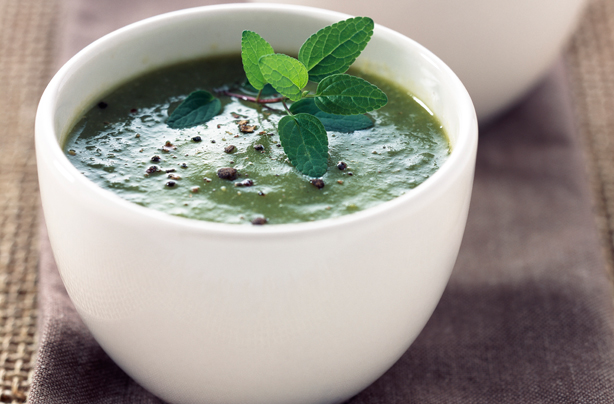 Serves: 4-6

Prep time:

Cooking time:

Total time:

Skill level: Easy peasy

Costs: Cheap as chips
Healthy and delicious, this pea soup recipe is nice and easy too. Learn how to make homemade soups with our cheap, quick and easy recipe. Everyone has a bag of frozen peas in their freezer, so why not use them to make this simple but tasty warming pea soup. The lovely green colour and minty flavour of this pea soup is so refreshing and it makes a great dinner party starter. If there is any left over itís also good in a flask for lunch the next day. This recipe serves 4-6 people and takes only 20 mins to prepare and cook.
Ingredients
1 onion, chopped
2tbsp olive oil
1tbsp plain flour
500g frozen peas
1 litre chicken or vegetable stock
2 sprigs mint
100ml single cream (optional)
If liked, you can add a few snipped bacon rashers to the onion when frying. If you want to serve a chilled mint soup, omit the flour, and chill the blended soup then use yogurt instead of cream to swirl in at the end
Method
Fry the onion in the oil for 5 mins until soft and transparent but not browned. Add the flour and cook for 1 min until thickened. Gradually add the stock, stirring until thickened. Add the peas and bring up to the boil. Simmer for 10 mins.
Pour the soup into a liquidizer and add the mint. Blend until smooth. Return to the pan and reheat. Stir in the cream just before serving if liked.
You can add in roasted garlic to your soap if you fancy an extra kick of flavour!

Your rating