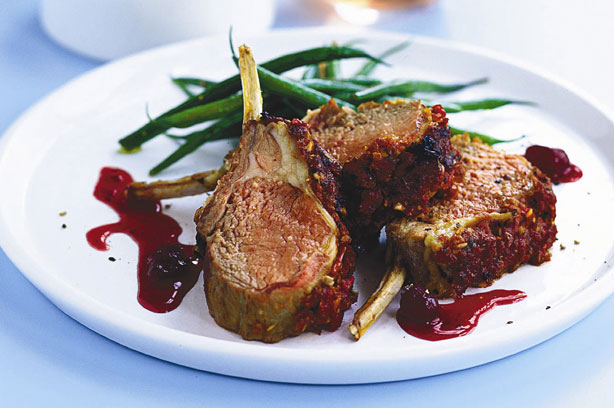 Thyme tips: Mix thyme into plain soft cheese or cottage cheese for extra flavour or add to sage to perk up a simple salad.
Thyme
What does it taste like?
Highly aromatic, thyme has a sweet, earthy taste. In the UK, you'll find both common garden thyme and fragrant lemon thyme.
What dishes can it be used in?
Thyme is delicious with Mediterranean vegetables, often added to stews, marinades and stuffing, and to flavour sausages. Rub thyme into fish, chicken, pork, lamb or beef before cooking, or use it to flavour omelettes, scrambled eggs and tomato-based casseroles.
Health benefits:
Like many herbs, thyme is high in antioxidants. It can help reduce fever and infections such as
colds
,
flu
and even
athlete's foot
. It's also good for respiratory and chest problems.
Thyme tips
: Fresh thyme has more flavour than dried but if you can't get fresh, use ¾ dried for every 1tbsp fresh that's called for in the recipe. Thyme is quite a robust herb, so can be cooked for longer, unlike parsley and coriander.
Try these recipes:
Lemon and thyme roast potatoes
Tomato and thyme-crusted rack of lamb
(pictured)
Honey and thyme mustard




Where to next?
More recipes with fresh herbs
Parsley recipes
Curry recipes with spices