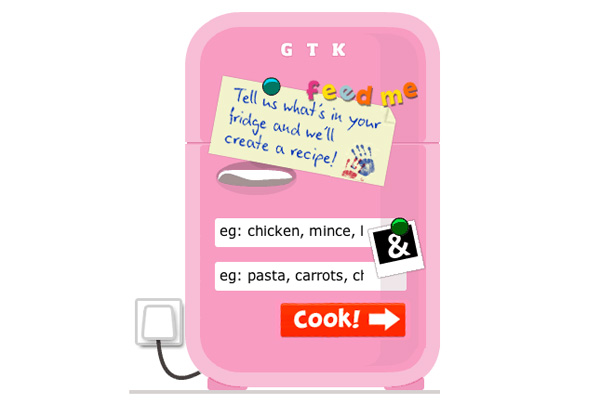 We know that feeling when it gets near to dinner time and there's the panic of what to make everyone for tea. But we've got the answer! Tell us what's in your fridge and we'll find you a recipe.
Simply enter the ingredients you've got in the spaces below, click 'cook' and see what our recipe finder picks out for you!
Hint: You can enter stuff from the cupboard and freezer too!
Don't forget to tell us what you made using our nifty tool in the comments section below.
And we'd love to see pictures of your dinners. Send them to us at goodtoknowrecipes@ipcmedia.com along with the recipe and they might make it into our brand new magazine!