Make with kids: Annabel Karmel's chicken dippers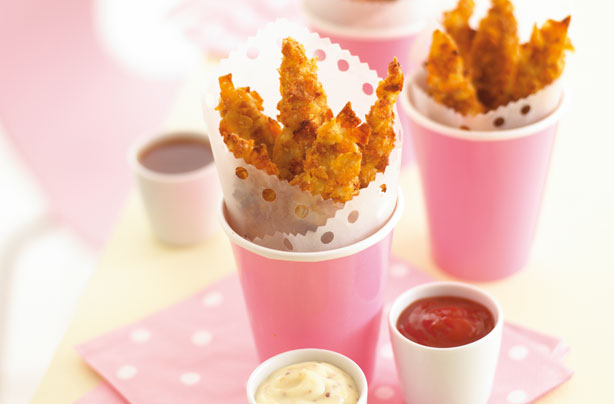 Ingredients
250g chicken breast, cut into thin slices
150g bag good-quality cheese-flavoured crisps
5tbsp grated Parmesan cheese
6tbsp plain flour
Pepper
1 egg
For the marinade
:
200ml buttermilk
1tsp Worcestershire sauce
1tsp soy sauce
1 small clove garlic, crushed
¼tsp paprika
¼tsp dried oregano
Make these crispy coated chicken dippers by celeb chef Annabel Karmel with the kids.

They're really easy to make and with our simple step-by-step picture recipe you'll have these finger-licking chicken pieces ready in no time.


This recipe serves up to 4 people and takes 35 mins to prepare (plus marinating) and 15 mins to cook and is the perfect starter recipe for your child to try out with a little help from you.
Your child can learn all about raw meat – from washing your hands after touching it to how to cut the chicken into slices.

It's the perfect dinner recipe too so they can help you make dinner – learning and cooking at the same time.
Annabel says: 'These strips of chicken are coated in crisps! I've used cheese, but you can choose whichever flavour you like best.'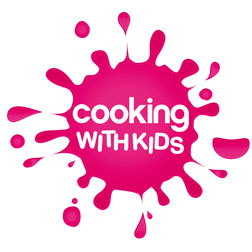 1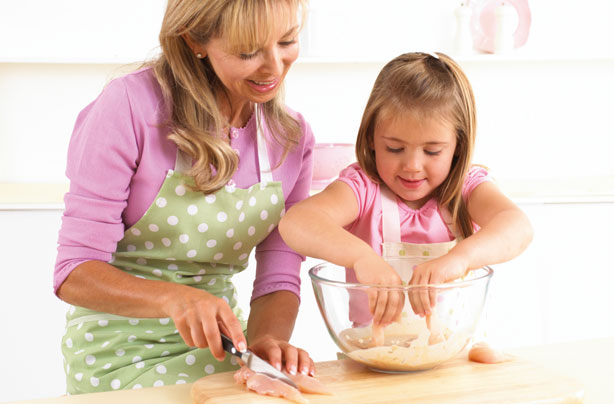 Step 1
Mix the ingredients for the marinade in a large bowl. Coat the chicken slices in the marinade. Cover and leave for at least an hour.
2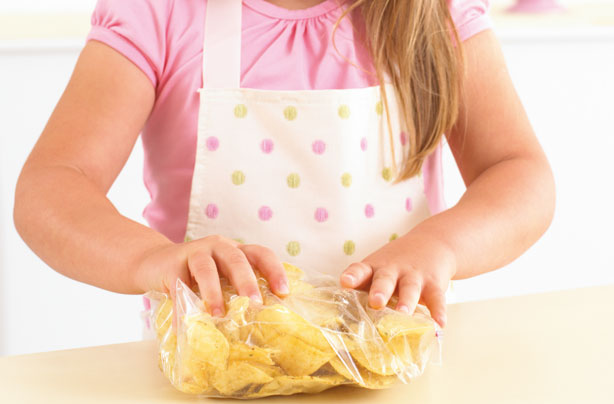 Step 2
Next, preheat the oven to 200˚C/400˚F/Gas Mark 6. Crush the crisps into crumbs in a plastic bag. Then mix them with the Parmesan.
3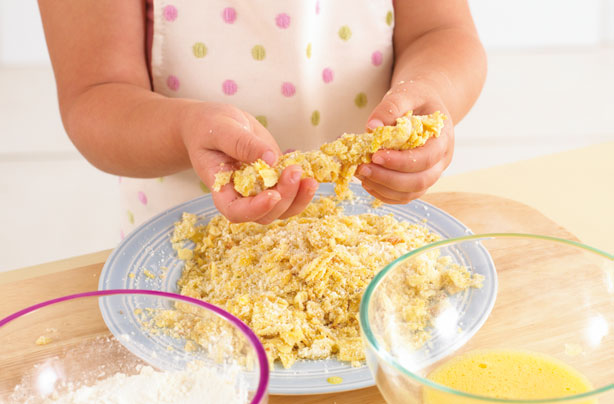 Step 3
Mix the flour and pepper in one bowl. Beat the egg with 1tbsp cold water in a separate bowl. Dip the chicken in the flour, egg, then crumbs.
4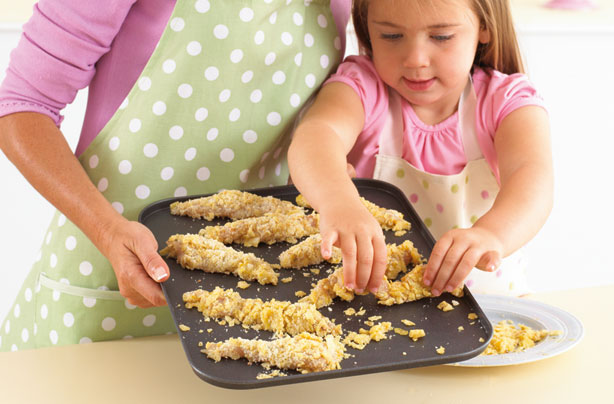 Step 4
When done, place the chicken strips on a baking sheet. Bake in the oven for 15 mins. Turn over after 7 mins.
5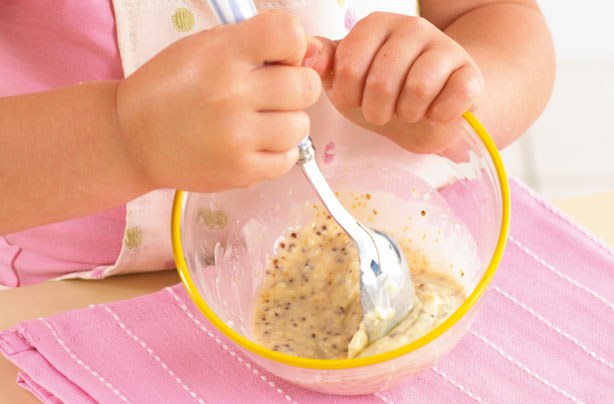 Step 5
To make the maple mustard mayo sauce
mix 4tbsp mayonnaise, 1tsp wholegrain Dijon mustard, 1½tsp maple syrup or honey and 1tsp cold water together in a small bowl.
To make the slightly spicy tomato sauce
mix ½tsp sweet chilli sauce, 2tbsp tomato ketchup and 2tsp lime juice in a small bowl.
6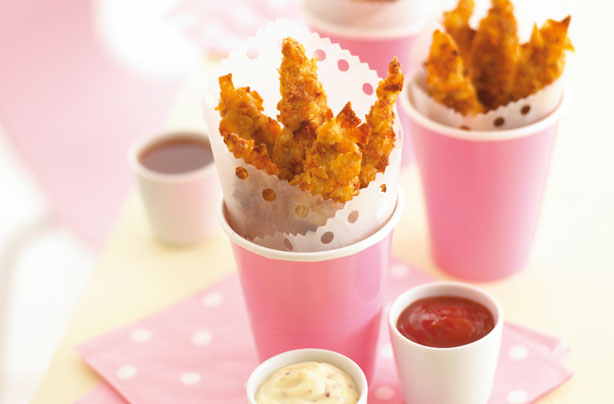 Step 6
Your chicken dippers are now ready to be served.
Recipes taken from
My Favourite Recipes
by Annabel Karmel (published by DK, £8.99
Your rating