Make with kids: Annabel Karmelís farm animal cupcakes
Ingredients
For the cupcakes
:
2 large eggs
1 tsp vanilla essence
110g caster sugar
110g soft margarine
110g selfĖraising flour
For the icing:
110g butter, softened
250g icing sugar, sifted
1tbsp water
Food colouring
The kids are going to love making these farm animal cupcakes.


To make a batch of 12 farm animal cupcakes it will take 50 mins to prepare and decorate and 20 mins to cook.
This recipe makes 3 different farm animals; pigs, dogs and sheep using marshmallows and other sweet goodies.
Annabel Karmel says: 'They really are the sweetest animals on the farm!'
To decorate the cakes you will need: Marshmallows, biscuits, chocolate buttons, colourful sweets and tubes of writing icing. Not forgetting some food colouring for the pink pig cupcakes!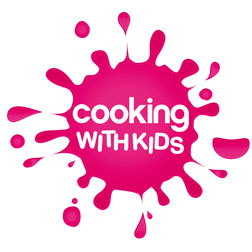 1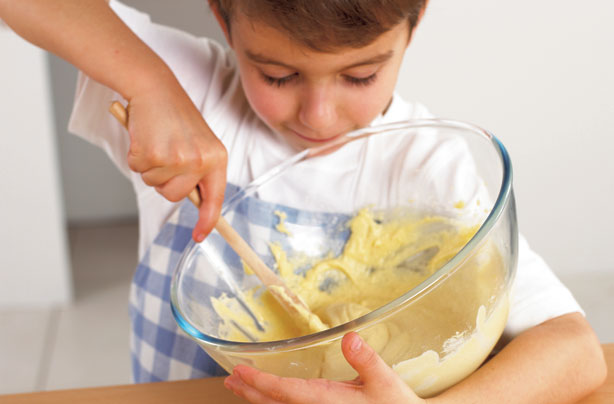 Step 1
To make this
cupcake recipe
, heat the oven to 180˚C/ 350˚F/Gas 4. Beat together the eggs, vanilla, caster sugar, margarine, and flour.
2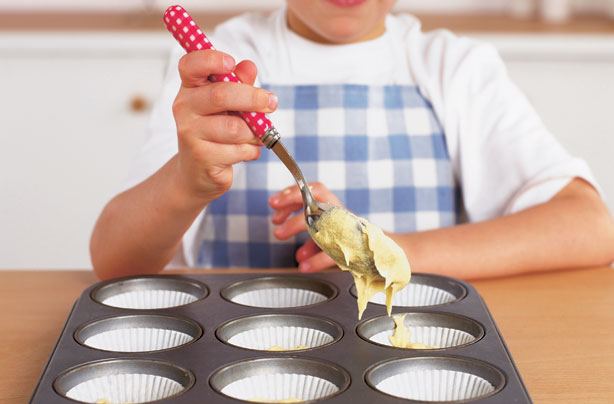 Step 2
Line a bun tin with paper cake cases, and half fill each case with the cake mixture.
3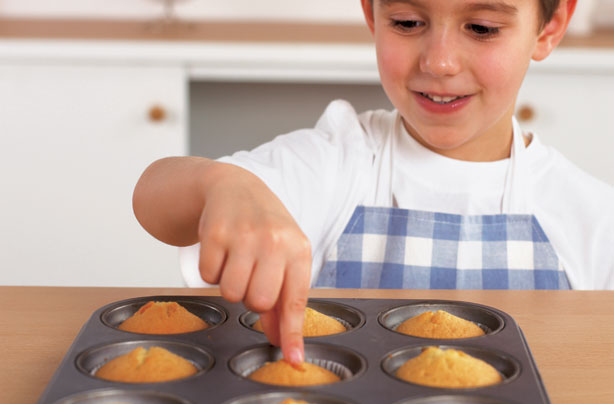 Step 3
Bake for 18Ė20 minutes. When done, the cakes will rise up, turn golden in colour, and spring back when pressed.
4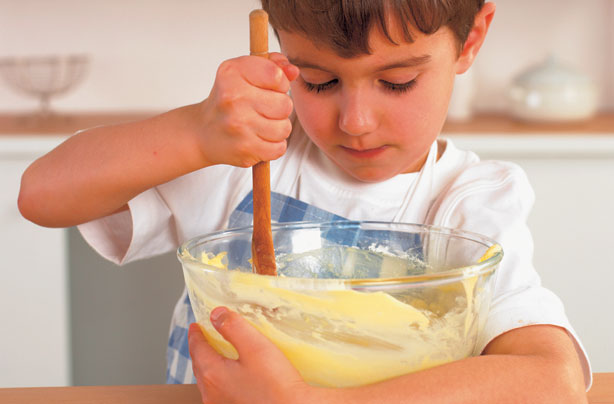 Step 4
For the icing, beat the butter until creamy. Gradually beat in the icing sugar. Then beat in the water. If youíre making the pigs add a few drops of red or pink food colouring for pink icing.
5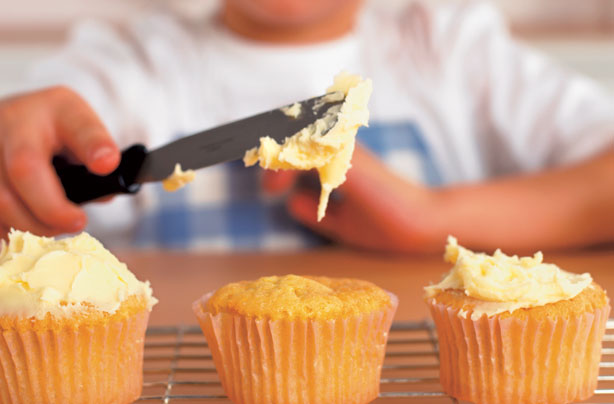 Step 5
To make the marshmallow sheep, spread a thick layer of butter icing over the top of the cupcakes.
6
Step 6
Stick on marshmallows Ė large for heads, halved for ears, and mini ones for woolly coats. Use writing icing for glue.
7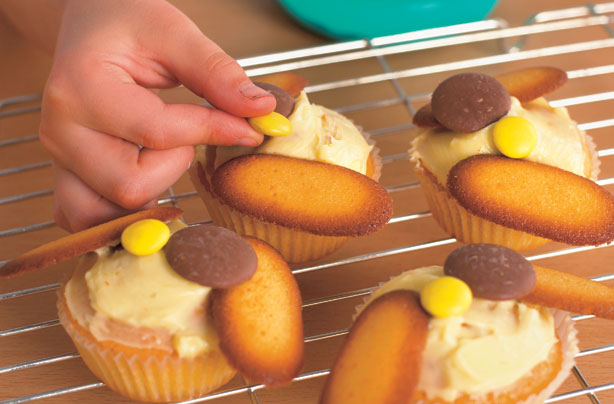 Step 7
To make puppy cakes, stick biscuit ears on icing and use chocolate buttons and sweets for eyes and noses.
8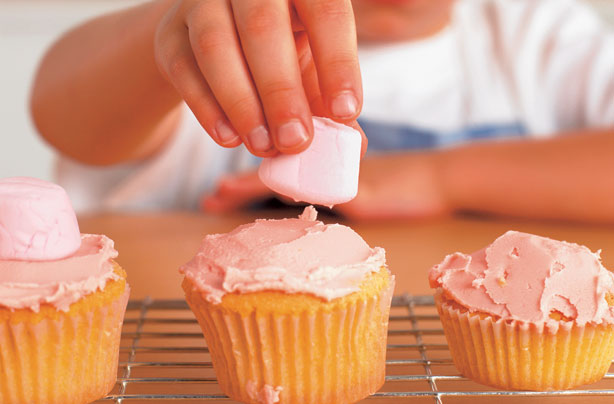 Step 8
To make piggy cakes, stick on a nose made from a large marshmallow and ears made from slices of marshmallow.
9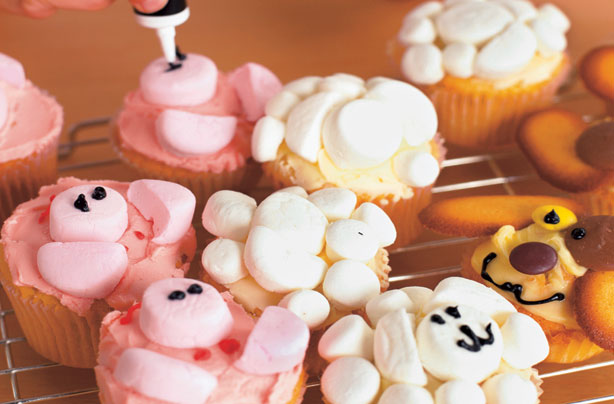 Step 9
Draw the faces on your animals using writing icing squeezed from a tube.
10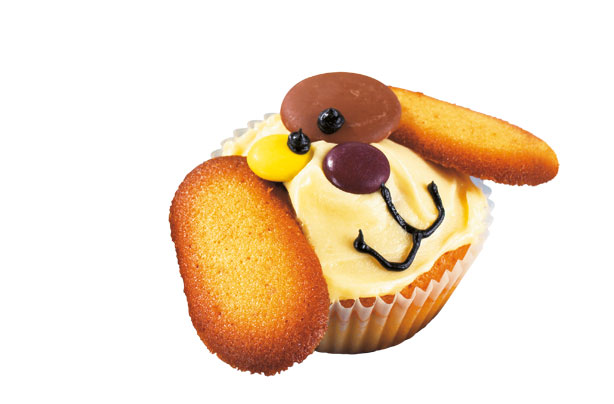 Step 10
This is what the puppy cakes will look like once decorated.
11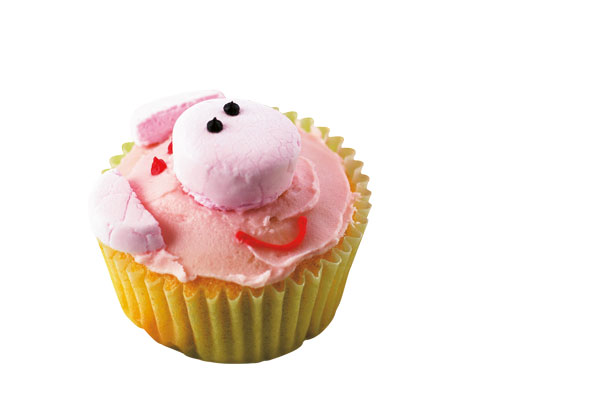 Step 11
This is what the piggy cakes will look like once decorated.
12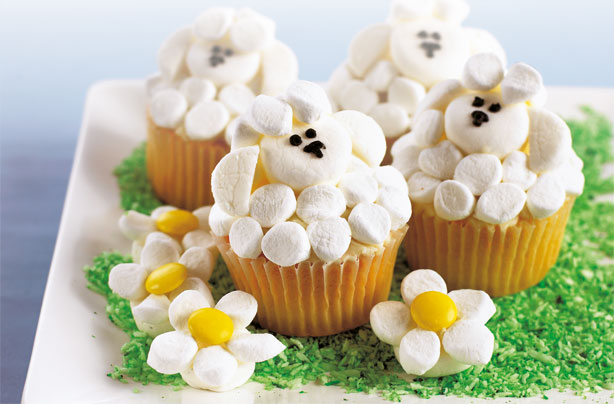 Step 12
And finally what the sheep cakes will look like once decorated.
Your rating