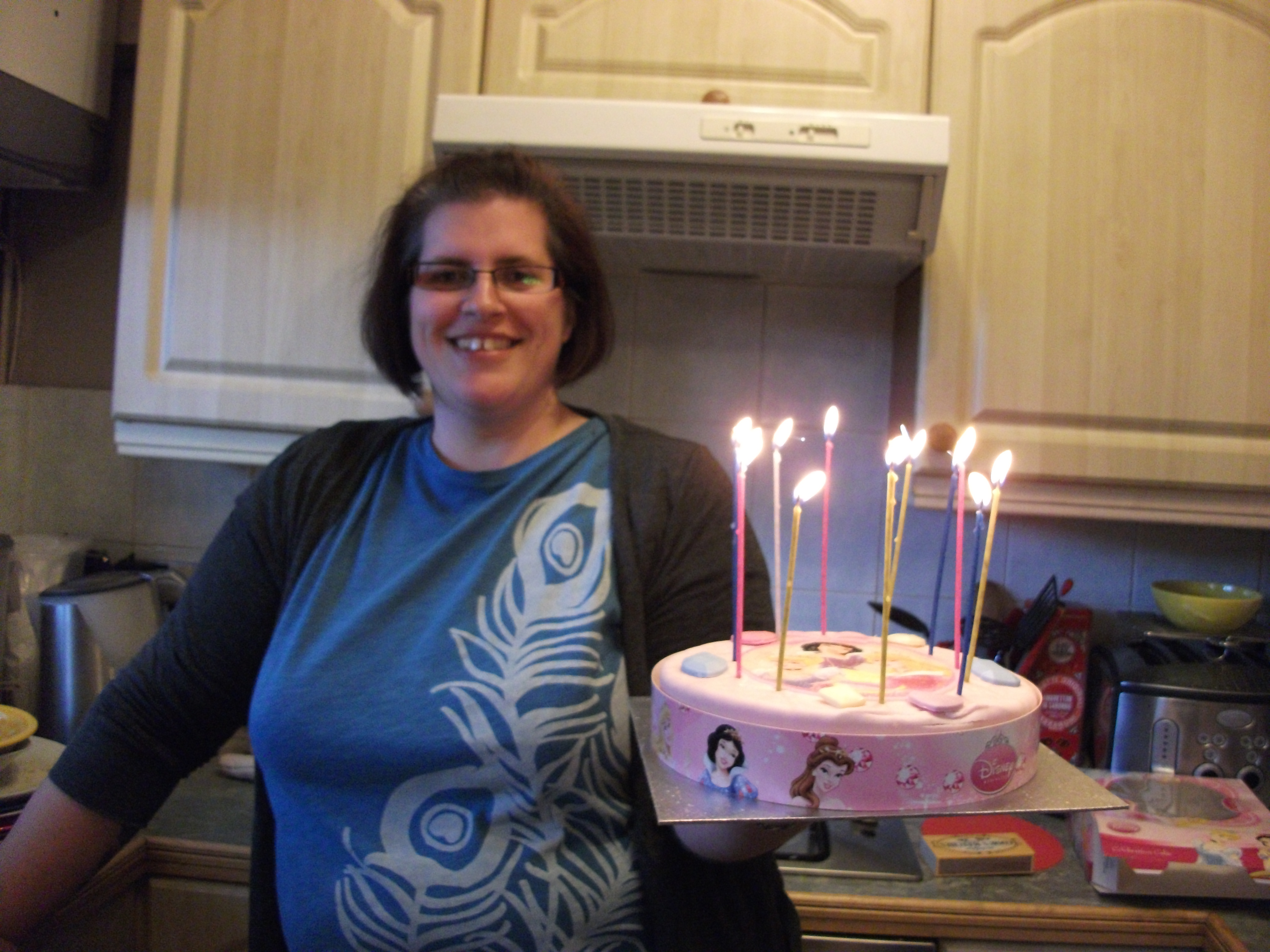 Meet goodtoknow's Royal Wedding Baking Queen - Kelly Douglass, 37, from Northholt in Middlesex. Kelly won our Royal Wedding baking competition by designing a cake to honour Kate and Wills' big day on 29th April 2011.
We were overwhelmed by the standard of entries and it was really tough to pick a winner, but we felt that Kelly's fantastic street party cake (pictured) captured the spirit of the Royal Wedding celebrations.
'My inspiration was all the street parties that will be taking place across the country on 29th April,' says Kelly. 'I'm stunned - I still can't believe I've won!'
Kelly, a mum of 3 and volunteer at the Globe Theatre in London, baked a classic sponge cake and topped it with Royal Icing to create a street party spread fit for a Queen. She made tiny decorations in the shape of classic British treats to go on top, including cucumber sarnies, a pot of tea and a jam roly poly. The cake even sits on a 'pavement' made from icing and strewn with confetti.
'I started with the Victoria sponge decoration and went from there. My children each asked for their favourite cakes to be included. Hannah (12) wanted swiss rolls, Aimee (10) wanted cupcakes with stars on, and Samuel (5) wanted doughnuts. I added sandwiches as you can't just eat cake!'
As well as starring in the May issue of goodtoknow Recipes, Kelly also wins the ultimate baking kit worth £600, featuring baking goodies from KitchenAid, Le Creuset, Cornishware and top baking cookbooks.
'This competition has been a real eye opener. It seems Britain is full of mums like Kelly, in their kitchens cooking up gorgeous, creative cakes. We were so impressed with the entries and the ways goodtoknow users chose to represent the Royal Wedding through their cakes.' Jolene Akehurst, goodtoknow editor
'It was incredibly tough to pick a winner, but we felt that Kelly's cake really captured the spirit of the Royal Wedding. Her street party cake sums up the fun and sense of community that the Royal Wedding Bank Holiday will be all about. Roll on 29th April and well done Kelly!' Katy Salter, goodtoknow recipes editor
Congratulations Kelly!
Get the recipe for Kelly's winning Royal Wedding street party cake
See more of your Royal Wedding cakes, including the 4 fantastic runner ups
Where to next?
Cake decorating videos, tips and tricks