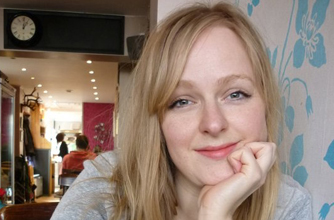 Monday 9th May
The excesses of the Easter/Royal Wedding extravaganza are still weighing on my mind (and hips), so I've been cooking lots of light, healthy recipes this week.
Luckily, this is my favourite time of year for cooking healthy dishes - all the new season British fruit and veg is arriving in the shops and there's lots of good supermarket offers. I bought two big bunches of plump asparagus this week and made our new Slimming World asparagus frittata recipe - no one guessed it was a diet recipe! And for an alternative spring Sunday lunch for two, I baked some sea bass fillets and served them with some asparagus roasted with nutmeg - sounds weird, but it tastes delicious with a rocket salad and a few Parmesan shavings sprinkled on top.
Rhubarb is still in season and this week I've been playing with different ways to use it in healthy desserts - my current favourites are roasted with a little bit of brown sugar and served with a dollop of low-fat Greek yoghurt, and this honey and rhubarb compote - I made a big batch and have been eating it for breakfast with muesli.
But it's very hard not to indulge a little, as boxes of cupcakes seem to keep arriving at goodtoknow Towers. Not to mention a pair of male models who brought pizza to our desks!
We've also got some beautiful new cupcake recipes on the site from a lovely book - The Women's Institute Celebration Cupcakes. I'm planning to make the new baby cupcakes and birthday present cupcakes soon, but I can't say any more as they're both surprise gifts.
Let me know what you've been cooking this week by leaving a comment here or on our goodtoknow Recipes Facebook page, or email your original recipes to goodtoknowrecipes@ipcmedia.com. Happy cooking!
Katy