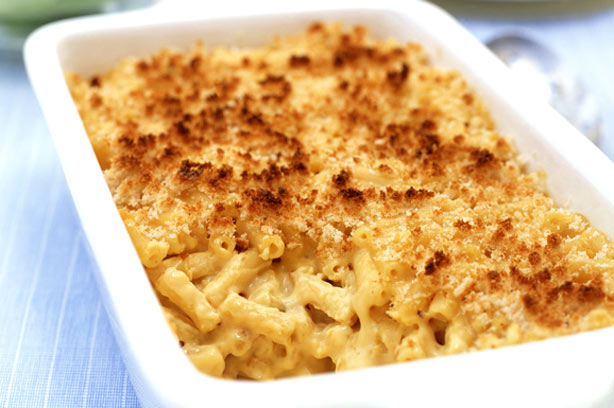 Macaroni cheese is the ultimate quick and easy comfort food. All you need is a little cheese, some pasta and a few storecupboard essentials and you've got a filling family meal. But if you're looking to give your mac and cheese a bit more flavour, take a look at our easy twist ideas.
The classic
Macaroni cheese A quick cheesy pasta is always a winner at family mealtimes. A sprinkling of breadcrumbs and a few tomatoes on top make this classic recipe extra tasty.
The twists
Macaroni egg and broccoli cheese Macaroni cheese is an easy recipe to adapt as you can add your favourite veggies to the mix. This recipe includes eggs and broccoli for an extra health boost.
Reduced-fat baked macaroni cheese with tomatoes You can easily make your mac 'n' cheese healthier with a few tweaks. This recipe is made with reduced-fat cheese, low-fat spread and semi-skimmed milk, with a layer of juicy tomatoes for extra flavour.
Macaroni-topped mince Combine two of your favourite meals with this macaroni and mince pasta bake. This hearty one-pot needs only 10 mins prep time.