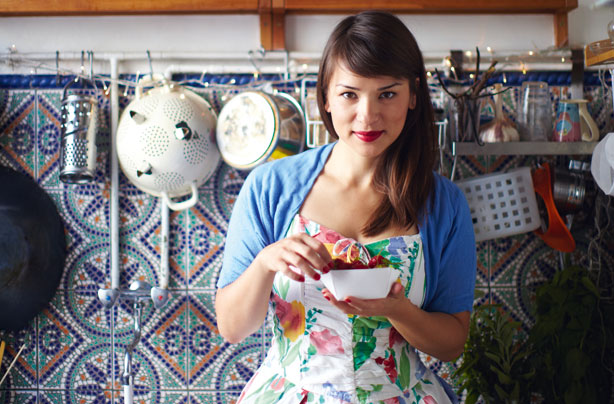 The Little Paris Kitchen is a brand new BBC2 cookery show.

Starring British food lover Rachel Khoo, who left London to study at the famous Le Cordon Bleu in Paris, the 6-part cookery series gives us a sneak peek into her life in the French capital and provides us with some easy versions of classic French recipes.
We've got some delicious recipes from The Little Paris Kitchen including Rachel's recipe for classic crème brûlèe.
Try one of Rachel Khoo's recipes or sample one of our other easy French recipes.
The Little Paris Kitchen is on Mondays at 8.30pm on BBC2.
Will you be watching The Little Paris Kitchen? Tell us what you think of the new show in the comments field below...