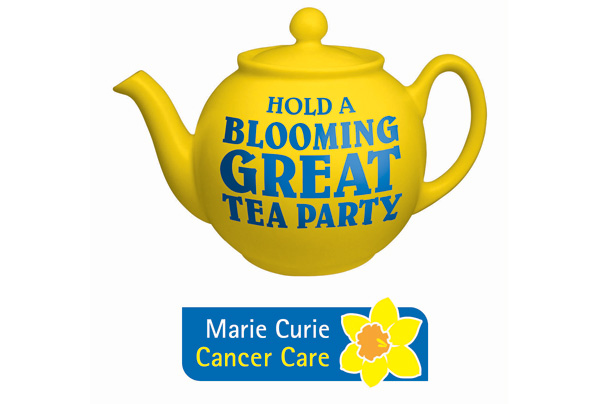 Love throwing a tea party? Then why not have a Blooming Great Tea Party? Raise money for Marie Curie Cancer Care and share some delicious cakes and bakes with your friends and family
Marie Curie Cancer Care's Blooming Great Tea Parties are the perfect excuse to get your baking hat on and raise money for a really worthwhile cause.
All you need to do is organise a tea party at your home, work or local hall in June or July, bake a few cakes, invite all your family and friends and raise some money for Marie Curie nurses. You can charge for your cakes, hold a raffle, bake-off or quiz - anything you can think of to raise some dosh and have a fun day!
Royal Wedding cake maker Fiona Cairns is behind the campaign saying: 'I'm supporting the Blooming Great Tea Party and hope everyone will bake a cake, pop the kettle on, invite a few friends round and help Marie Curie Cancer Care to care for more terminally ill people in their own homes.'
'For your Blooming Great Tea Party, you can make a cake as simple and delicious as a freshly baked Victoria Sandwich or a batch of cupcakes - it doesn't need to be a multi-tiered highly decorated wedding cake to be impressive! However big or small your tea party, you'll be raising much-needed funds for Marie Curie Cancer Care.'
We have some lovely Blooming Great Tea Party recipes including Fiona Cairns Victoria sponge and many more afternoon tea recipes.
Call 08700 340 040 or visit www.mariecurie.org.uk/teaparty for more information and your free Blooming Great Tea Party fundraising pack and party planning guide.
The money raised from Blooming Great Tea Parties will help Marie Curie
Nurses to provide more free care to people with terminal cancer and
other terminal illnesses in their own homes.