How to make a mug cake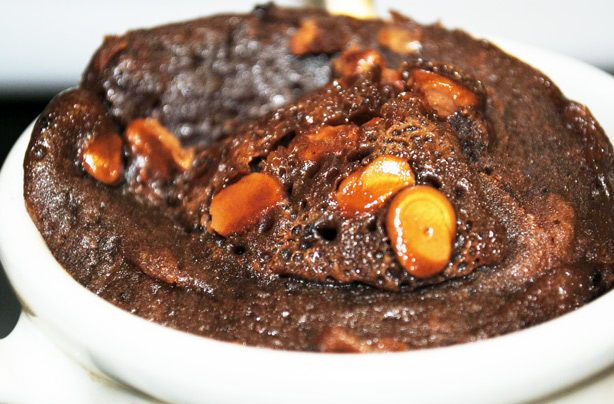 Ingredients
4 tbsp plain flour
1 tbsp cocoa powder
4 tbsp sugar
3 tbsp whisked egg (eg. not the whole egg because it's a bit too much)

3 tbsp milk
3 tbsp oil
dash of vanilla extract
Pinch of cinnamon (omit if preferred)

1 or 2 segments of Terry's chocolate orange bar, broken into tiny pieces
2 tbsp of chocolate chips

Now, before you begin, learning how to make a microwave chocolate mug cake is a dangerous game. Being able to whip up a tasty little cup of cake in the time it takes you to make a cup of tea can only lead to a heck of a lot more cake eating - you have been warned!

Sound good? OK then, let's begin. It took us some time to master the art of mug-cake making, so don't be put off if you don't get a mug cake masterpiece first time around. But that said, after all our testing and tweaking, we truly believe this mug cake recipe is the best around. And we've spent days making these - trust us!

We tried all sorts of twists on the classic three-minute mug cake recipe which uses just chocolate chips, but our absolute favourite includes some small pieces of Terry's chocolate orange bar into the mixture. It was heaven in a mug!

We believe this to be the ultimate mug cake recipe but we're always keen to hear your twists and tips on how we could make it even better! Let us know how you get on making your very own cake in a mug by posting your pictures and comments underneath the final step.

1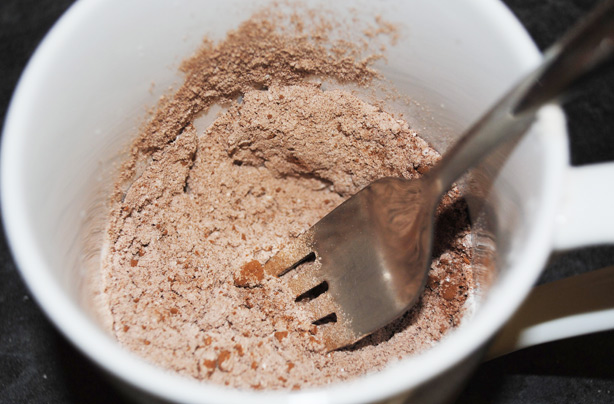 Step 1
Mix together all the dry ingredients in the mug. Don't pick a mug that's too large or your cake may not reach the top.
2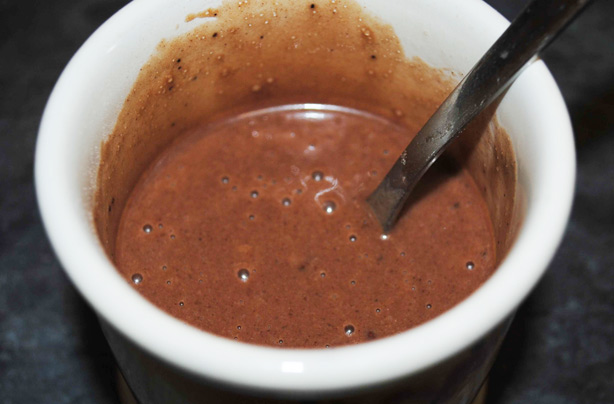 Step 2
Add the egg, milk, oil, vanilla extract and mix together. Once smooth, add in the pieces of chocolate and fold into the mix. Sprinkle chocolate chips on top. Try and get the mixture as even as possible in the mug and avoid pockets of air.
3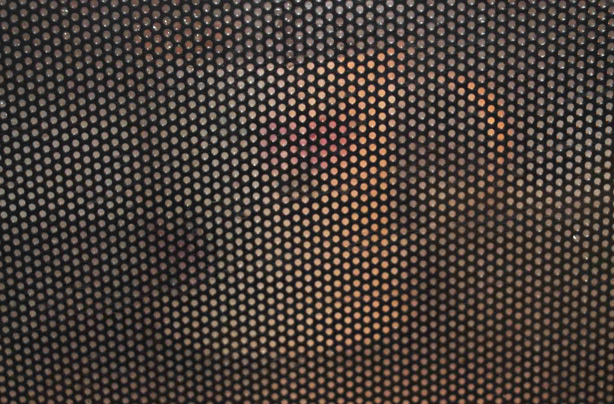 Step 3
Microwave for 3 mins, in a 700w microwave on full heat. You should see the mug cake rise to the top of the mug. Keep an eye on it as it goes around. If after three minutes you can see (without opening the microwave door) that the cake is still rising, give it another 30 seconds.
4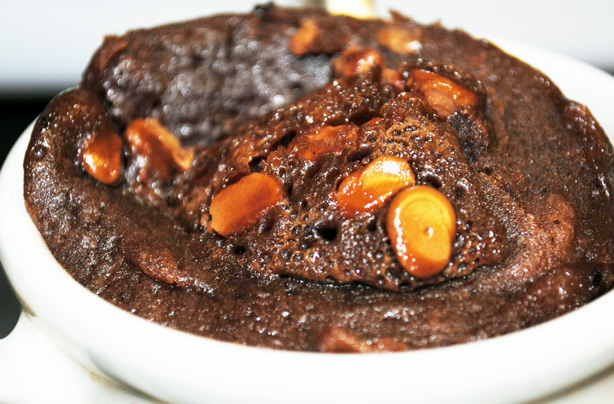 Step 4
Turn the mug upside-down and tip the mug cake out onto a saucer. Run a knife around the edges if your mug cake doesn't slide out easily.
5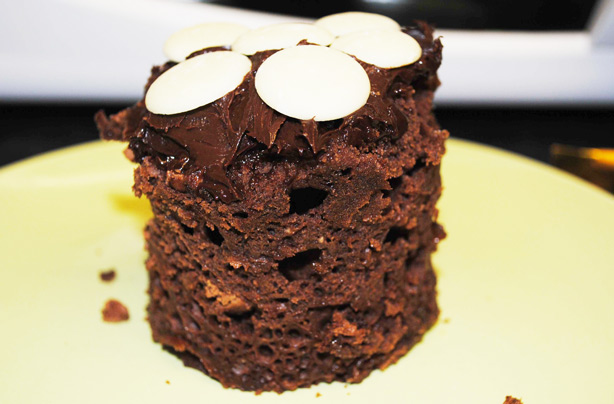 Step 5
Serve your mug cake with ice cream and a cuppa or decorate with frosting and chocolate buttons as seen above. Enjoy!
Twists
Add some finely chopped nuts to the mixture
Top with Nutella or frosting in a jar and white chocolate buttons
Serve on a saucer with ice cream on the side
To make jam sponge in a mug, put a dollop of jam in the bottom of the mug, mix the same ingredients (minus the cocoa and chocolate) in a separate bowl until smooth, and then pour the mixture into the mug on top of the jam. Microwave for 3 mins.

Your rating