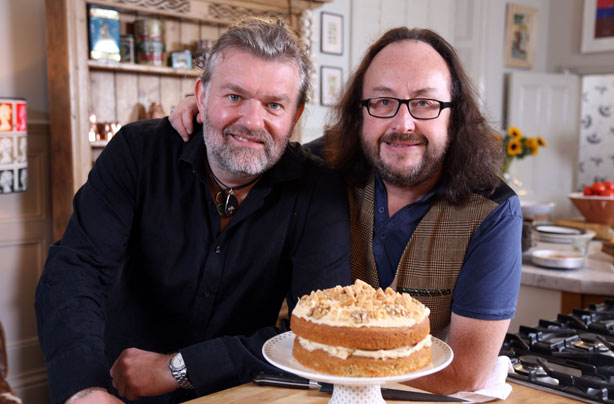 We just love sitting down in front of the TV with the family and a nice warm cuppa to watch some delicious food TV like Heston Blumenthal and his weird and wonderful science food creations, or Nigella Lawson with her mouth-watering dishes and who could forget our beloved Great British Bake Off - you can't beat a dose of Paul Hollywood and Mary Berry in action. There's always something on the box and that's why we will be keeping you up to date with the new top food TV for each month..
Top food TV for April

With the weather looking like it's not going to perk up anytime soon, what better way to spend your days than gathered around the television with the family watching some delicious food being prepared. This month there's definitely some gems on the box that we'd highly recommend. From brand new formats to old favourites, this month's food TV will inspire you to get in the kitchen and get cooking!
Hairy Bikers' Best of British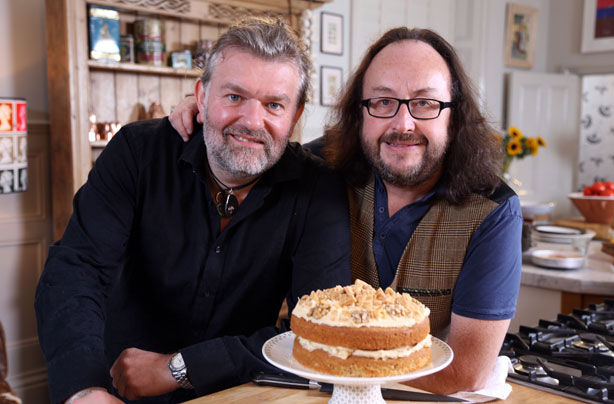 This month's TV highlight is the pie-loving bikers. The boys are back with more British faves than you can keep count of. From classic cakes to mouth-watering mains, the dynamic duo are here to share some of their best loved British dishes and tell you exactly how to cook them to perfection in the comfort of your own kitchen. We can't wait to sit down and watch the Hairy Bikers' in action - they never fail to please!
When's it on? Weekdays, 6.30pm, 7pm or 7.30pm, BBC2
Still on this month:
Paul Hollywood's Bread
MasterChef
Food Glorious Food
Top food TV for March
Paul Hollywood's Bread
Ladies, guess who's back on our screens? Yes, it's the Bake Off star himself, Mr Paul Hollywood! Ready and raring to go in this brand new series, Paul is going to teach us how to make the delight that is bread! From the classic Ploughman's loaf to his medieval-style rye bread, we cannot wait to get started and get baking with the master baker. In this six week series we'll be learning the tricks of the trade filling our kitchens with the heavenly smell that is homemade bread - bring it on!
When's it on? Starts Monday 18th March, 8.30pm, BBC2.
MasterChef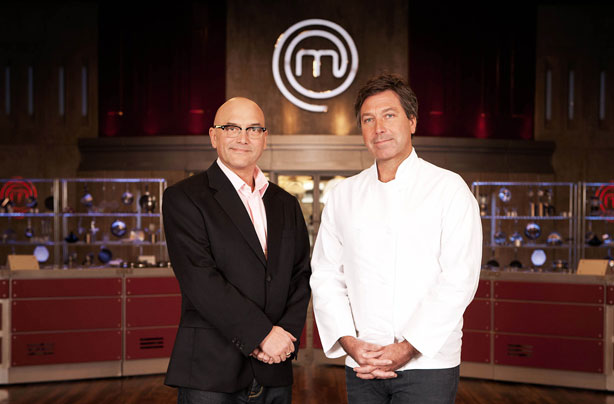 Gregg Wallace and John Torode are back in a new series of MasterChef this month and we couldn't be happier - let the battle begin! 50 amateur chefs go head to head competing for the Masterchef trophy and culinary glory of course. We think this series is going to be one of the best - especially now they've added an even tougher challenge to the bill - the palate test where chefs have to make a dish from taste and taste only. We'll see John rustle up a delicious dish but the contestants won't - they'll have to guess the ingredients and the recipe all from sight, smell and taste! Ooh it's going to be good!
When's it on? Starts Tuesday 12th March, 9pm, BBC1.
Food Glorious Food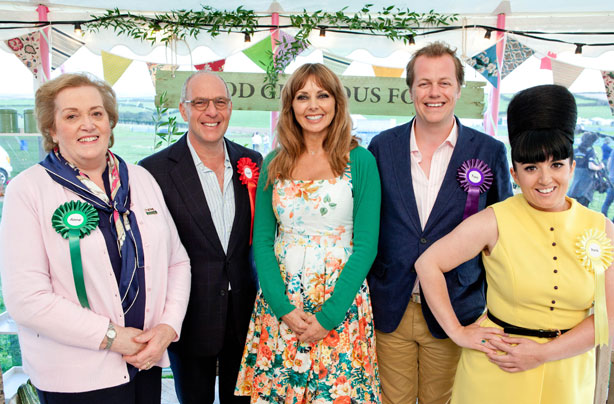 This brand new show is all about one thing - food glorious food! Hunting high and low over Britain, judges Loyd Grossman, Tom Parker Bowles, Anne Harrison and Stacie Stewart and host Carol Vorderman face the difficult challenge of choosing Britain's best dish. From traditional puds to classics meals, this show is jam packed with plenty of British faves and, as it's made by Simon Cowell's company, it's sure to have a helpful dose of the dramatics too!
When's it on? Wednesdays, 8pm, ITV.
What's cooking?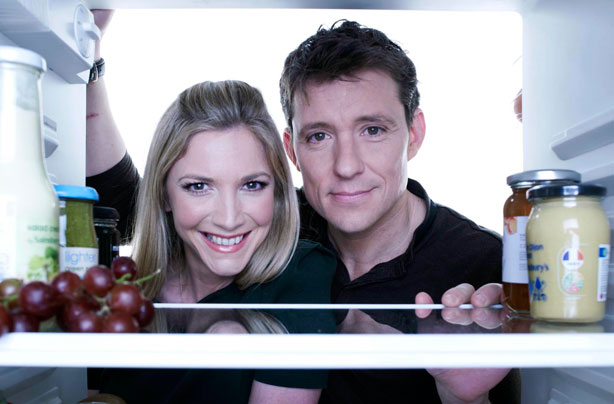 One of our favourite bakers Lisa Faulkner has joined forces with host Ben Shepherd to bring a new lunch time chat show from the Sainsbury's kitchen. With plenty of recipes for you to try at home and so many helpful tips being passed out left, right and centre, you're sure to want a notepad on standby! Each episode meets two new guests and two TV chefs who have to prepare 3 dishes for the guests and hosts to try. The celeb chefs also helps viewer' dinner dilemmas and cooks something in real time before the end of the show. So if you're in need of some cooking tips or want to jazz up your mid-week meals, make sure you pop this beauty on record!
When's it on? Thursdays, 12.35pm, C4.
Fabulous Baker Brothers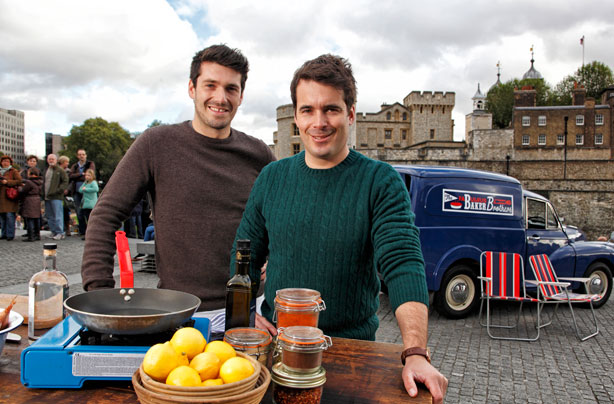 The Fabulous Baker Brothers are back in a new series where the baker and butcher face many new cooking challenges. If you love a show with plenty of food and lots of competitive toing and froing, this one will be right up your street! From Devon to London, the pair travel around Britain to test each town and prepare 3 iconic dishes from each region. The public gets to try all of their delicious creations which include some sweet puff pastry-based goodies and some mouth-watering gravy smothered dishes - we can't wait to watch!
When's it on? Tuesdays, 9pm, More 4.
Still on this month:
The Hairy Bikers Everyday Gourmet
United Cakes of America, James Martin
Hugh's Fish Fight, Hugh Fearnley-Whittingstall
Food & Drink with Michel Roux Jr
The Great British Menu
Top food TV for February

It looks like there's plenty for everyone this February. From easy gourmet to classic cakes, this month you're in for some classic food TV! The Hairy Bikers have gone posh, James Martin is baking and even Hugh's back with another round in the ring with his continuing fish fight. We just can't wait to grab a cuppa, get comfy on the sofa and watch every single one!
Great British Menu



If you've watched the Great British Menu before you'll know exactly how it works, but if you haven't you're truly missing out on some top cooking from some of the finest chefs in the nation. Battling it out for the chance to cook a four-course banquet for Comic Relief, the chefs get their heads down and their whites on to impress judges, Matthew Fort, Prue Leith and Oliver Peyton in this Red Nose Day special - good luck!
When's it on? Weekdays, 7.30pm. BBC2.
The Hairy Bikers Everyday Gourmet

Guess who's back on our screens? It's Si and Dave, aka our much-loved Hairy Bikers! And they're at it again, trying to make our lives in the kitchen that little bit easier and we couldn't be more excited! Showing us all there is to gourmet food, the pair tackle a dinner for two, weekend treat and even an indulgent entertaining menu without breaking the bank. This show is packed full of money-saving tips, so if you want to cook a nice meal under budget - who you gonna call? Well, the Hairy Bikers, of course!
When's it on? Wednesdays, 8pm, BBC2.
Food & Drink with Michel Roux Jr

If you're looking for someone who knows his way around the kitchen, Michel Roux Jr is your man. In this new series of Food & Drink, Michel shares some of his best-loved recipes with wine expert Kate Goodman's matching drink choice for each one (that's why it's called Food & Drink!). Each week is themed, meaning Michel is faced with a different challenge every time. And the best part? He's joined by celebrity guests too and guess who's helping him in the baking episode? Well it's only our fairest baker of them all, Mary Berry! This series is going to be good - trust us!
When's it on? Mondays, 8.30pm, BBC2.
Hugh's Fish Fight

Ahoy there, mateys! Come aboard the fish fighting ship and join Hugh Fearnley-Whittingstall in the big blue ocean to save our fish. Six months after launching the fish fight, Hugh thinks it's time to update us on all that's been going on behind the scenes. Tips on how to buy, gut and cook your fish are touched upon, but this show is all about, you guessed it, fish!
When's it on? Thursdays, 9pm, C4.
United Cakes of America, James Martin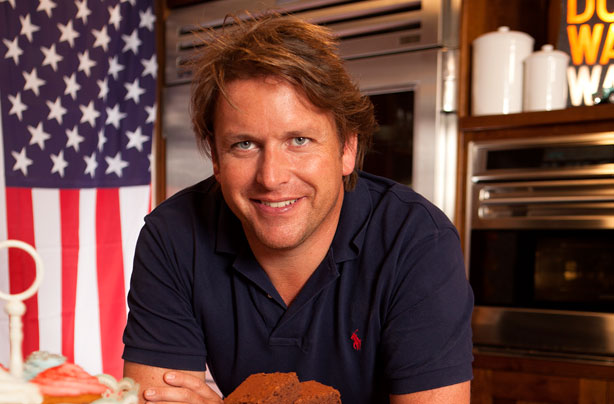 Eek! Ladies, he's back! James Martin has stepped out from the comfort of the Saturday Kitchen and entered the world of super-size American cake. From the classic New York cheesecake to the Maryland Smith Island cake, you'll be drooling from the word 'go'! Travelling the east coast of the USA, James meets home chefs and professional bakers for the best American recipes he can find. We can't wait to see what delicious treats James makes mmm...
When's it on? Starts Wednesday 24th Feb, 8pm, Good Food.
Where to next?