Kate McCully's apploffi pie
Print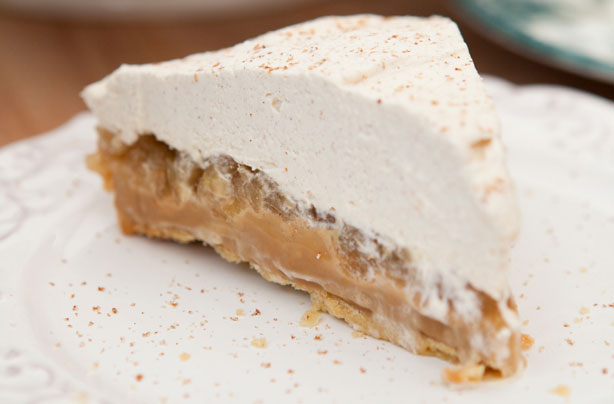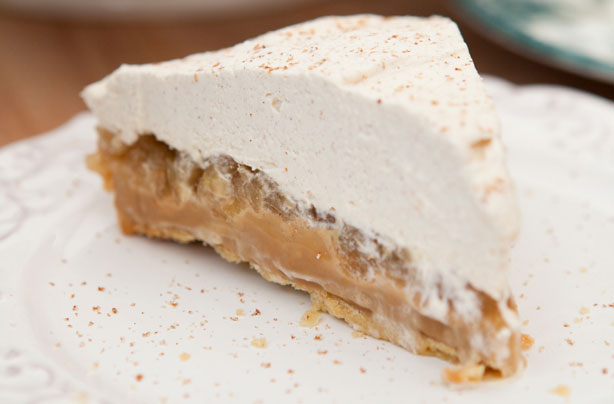 Serves: 6-8

Prep time:

including chilling time

Cooking time:

Total time:

including chilling time

Skill level: Bit of effort

Costs: Mid-price
This mouth-watering appleoffi pie is a delicious twist on a classic, banoffee pie which is full of thick creamy banana. The tangy apples in this recipe work extremely well with the double cream and muscovado sugar based dish. A hint of orange from the sweet orange juice, this tasty treat would be perfect served with a light drizzle of fresh single cream and scattered with freshly cut apples. Ideal for the weekend, this dessert recipe is worth the wait.
Ingredients
400-600g condensed milk
1 large Bramley apple, peeled, cored and sliced
2 Cox's apples, peeled, cored and sliced
50ml orange juice
50g light muscovado sugar
425ml double cream
25g caster sugar
½tsp ground cinnamon
Freshly grated nutmeg
For the pastry:

250g plain flour, plus extra for dusting
25g icing sugar
125g cold butter, cubed
1 egg, plus 1 egg yolk
You could also try this recipe using pears instead for an even sweeter finish
Method
Pre-heat the oven to 140°C/275°F/Gas Mark 1. Put the unopened cans of condensed milk into an ovenproof casserole (it's worth doing as many cans as will fit to save energy and then storing them to use at a later date). Cover the cans with water and bring to the boil on the hob. Cover with a lid and transfer to the oven for 3½ hrs. Remove the cans from the water and set aside to cool.
To make the pastry, put the flour and sugar into a bowl, add the butter and rub together until the mixture resembles breadcrumbs. Work in the egg and yolk to form a dough, then wrap in cling film and chill for 30 mins.
Pre-heat the oven to 180°C/350°F/Gas Mark 4.
On a lightly floured work surface, roll out the pastry to the thickness of a £1 coin and use to line a 23cm loose-bottomed flan tin. Prick the base with a fork, then line the pastry case with crumpled greaseproof paper. Fill with ceramic baking beans, dried pulses or rice and bake for 15-20 mins.
Remove the paper and beans, then return the pastry case to the oven for a further 5 mins, until it is evenly golden. Set aside to cool.
To make the filling, put the apples, orange juice and muscovado sugar in a saucepan and heat gently until the fruit is pulpy and quite dry. Set aside until completely cold.
To assemble the pie, open the tins of condensed milk and empty the toffee into the pastry case, spreading it out evenly. Spread the apple on top of this. Whip the cream with the caster sugar and cinnamon until it forms soft peaks, then spread this over the apple. Sprinkle a little nutmeg over the cream and serve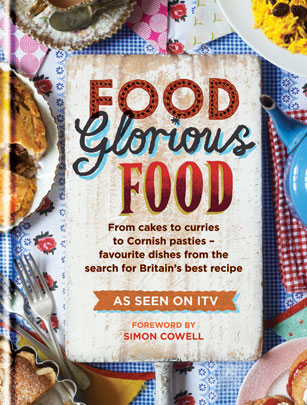 Food Glorious Food, published by Mitchell Beazley, is the accompanying book to the ITV1 TV series of the same name.
Your rating