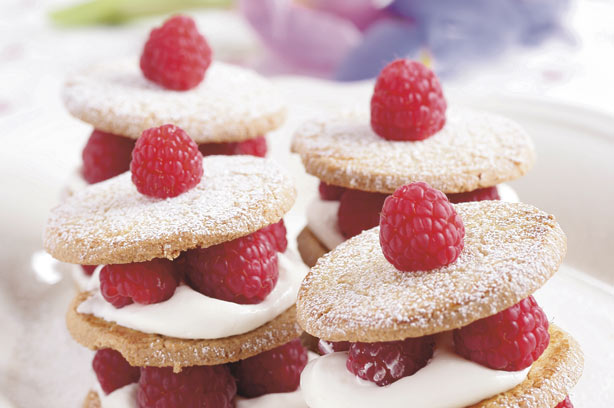 Biscuits and tray bakes are easy right? Not on The Great British Bake Off! The contestants tackle tuile biscuits and struggle with the biscuit building challenge on the 5th week of the baking show.
After the horrors of pastry last week (we still can't believe they had to make their own filo pastry!) we bet the Bake Off contestants breathed a sigh of relief at the thought of biscuit week. Biscuits, cookies, tray bakes, this round had the potential to be the easy week, but, sadly, it was not to be for our remaining bakers. Judges Paul Hollywood and Mary Berry weren't about to let them rest on their laurels, and so another classic Bake Off episode began.
With Ali being shown the tent door last week, the remaining Bake Off contestants had a lot of prove - especially the men, they were outnumbered 5-3! Star baker Kimberley had everything to lose while rising star Ruby rested hot on her heels - who would shine in this round?
We have a confession to make - we are a little bit obsessed with tray bakes! The easy, throw-together creations have long been our go-to bake when we're craving a sweet treat. So to say we were a little bit excited about seeing what the bakers came up with is an understatement! And boy, where we in for a treat!
Gooey brownies, Bakewell slices and not just millionaire's shortbread but banoffee millionaire's shortbread... in a Jenga tower - Frances outdid herself once again! Kimberley's smile remained in place, Glen's marshmallow gamble paid off but sadly it was down to Rob to hear the unfortunate 'soggy' critique.
Craving a tray bake after tonight's episode? Here are our favourites to make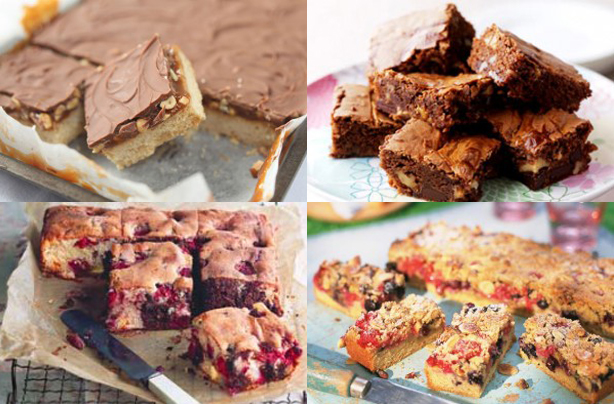 They may look a little like Pringles but there was no party atmosphere when these delicate fancies were unveiled as the technical challenge. Notoriously tricky (well, this is the technical round), tuile biscuits require quick, nimble hands to shape them fresh out of the oven.
And being extra mean, the judges insisted on not one but two different types of biscuits - one with a delicate hand-piped chocolate design. We do not know how they managed anything resembling circles with those shaky hands!
This challenge threw up a few shocks. Favourites Kimberley and Ruby sank down the rankings while Glen and Christine threw their floury towels into the ring for Star Baker.
Try baking tuile biscuits at home with our easy recipe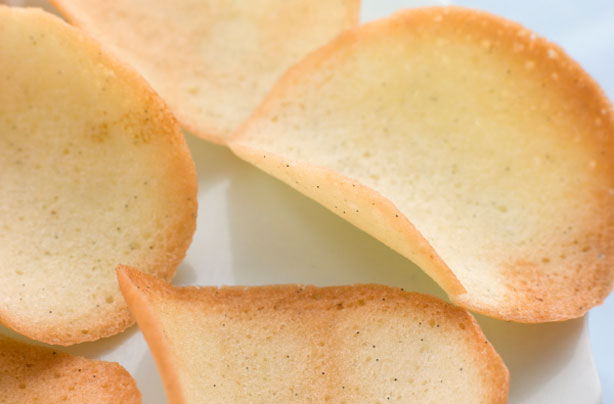 Showstopper
These are not just biscuits, these are 30cm biscuit towers. Part baking, part construction, this showstopper tested the bakers to their limits - and provided us with lots of dramatic near TIMBERRRRR!!!! moments (and one real collapse - poor Frances!)
The construction rounds really give their bakers a chance to show off their imaginations and there were all sorts of shapes and sizes being dreamt up. Cake stands, helter skelters, Bavarian ski lodges, a Dalek - and whatever it was Howard made!
And they weren't the only thing to look at, even Glen couldn't believe how well his macaroons turned out! His steady hand made him a serious contender for Star Baker but it was Christine's wintery lodge that captured the judges' hearts - maybe they've already got Christmas on the brain!
And so it was goodbye to poor Rob - he's probably heard enough exterminate jokes by now but his Dalek gamble just didn't pay off.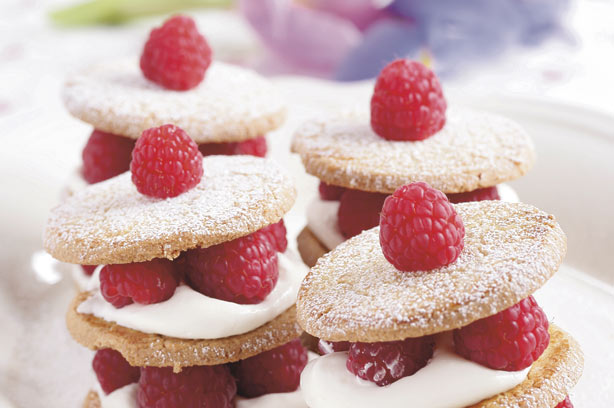 Week 5 summary
Week 5 was classic bake off, delicious bakes, a crazy-hard technical challenge and mind-boggling showstoppers. Favourites fell and new contenders rose - who'll be Star Baker next week? We couldn't call it!
Best bake: It has to be Frances' banoffee millionaire's shortbread Jenga - amazing!
Best moment: The fingernail-biting moments of construction - you could hear a pin drop!

Star baker: Christine
Going home: Rob

Puns of the week:
'Bitten off bourbon you can chew.'
'Throw them in the tuile-y bin'
'It's been a rocky road'
Next week: Sweet dough
Tweet of the week:
@BritishBakeOff RT if you'd love to play Biscuit Jenga!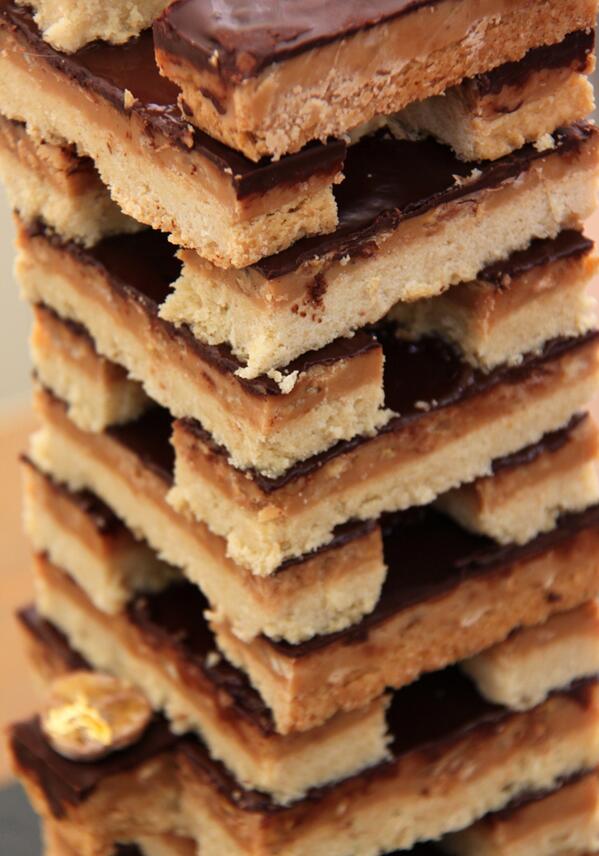 Where to next?
See all the Great British Bake Off technical challenges
Where are they now? See what the old Bake Off contestants are up to
Caught the baking bug? See all our lovely cake recipes