Mummy cupcakes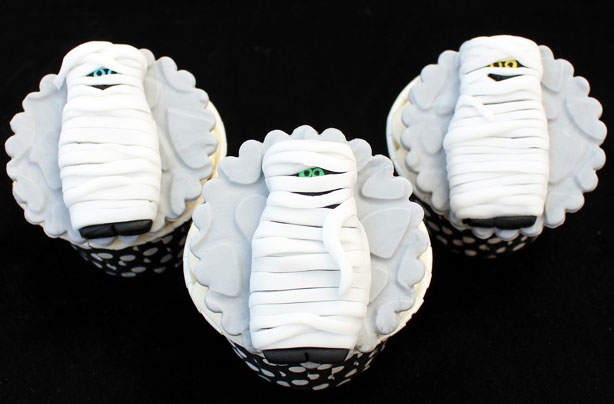 Make these spooky mummy cupcakes for Halloween this year. With our simple step-by-step picture recipe you'll have these creative toppers made in no time. You don't have to just pop them on top of cupcakes - add them to larger cakes or even biscuits and turn them into Haloween showstoppers!

Equipment
Deep muffin pan
12 black and white spot baking cups
Rolling pin
6cm Russian Doll cutter
Sharp knife
Black edible food marker
Stone embossing mat
68mm circle cookie cutter
1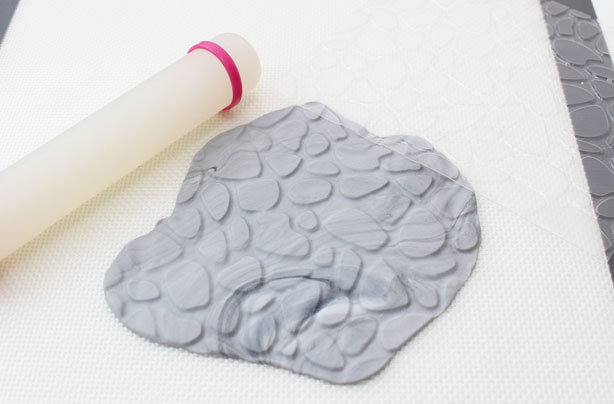 Step 1
The night before you need them, or longer as they keep really well in a cardboard box, mix 10g of black fondant into the white paste to make grey. Don't mix the black in fully to give the colour a stony effect. Roll using the stone embosser and cut 12 x 68mm circles and leave them to dry on a drying sponge.
2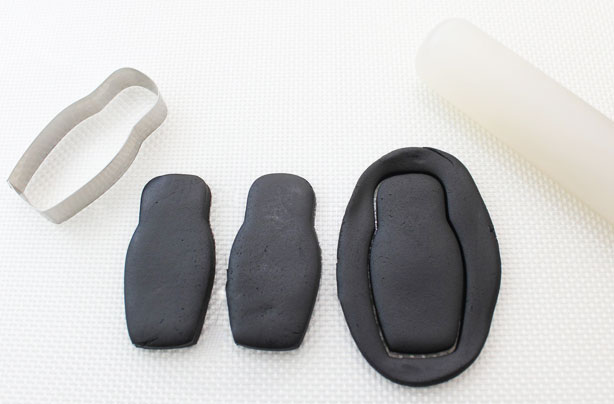 Step 2
Roll and cut 12 x 60mm Russian doll shapes from the remainder of the black fondant.
3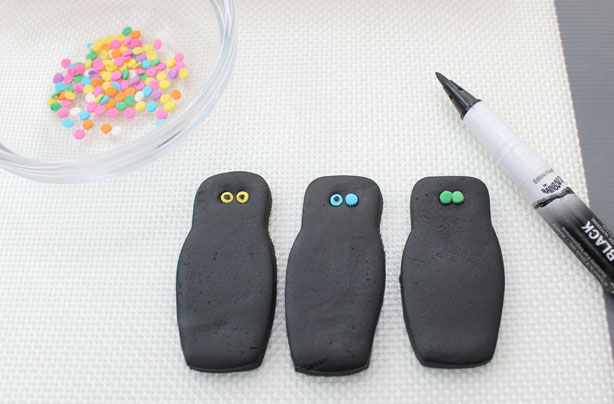 Step 3
Using the coloured confetti sprinkles, add two on each cut out for eyes and draw on pupils with the edible marker.
4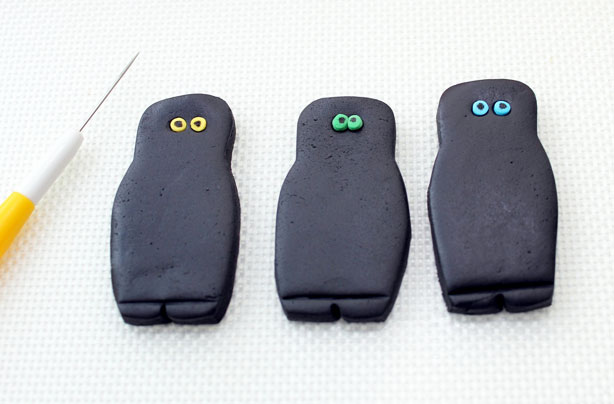 Step 4
Add shoes with a pin tool or cocktail stick
5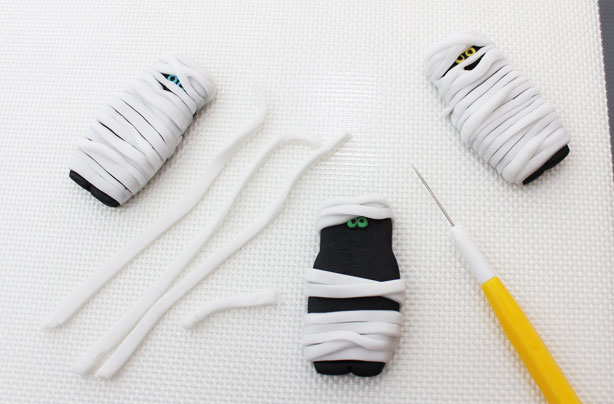 Step 5
Roll the white fondant to 2mm thick and cut thin strips of fondant for bandages. Add strips over the cut out making sure you leave the eye uncovered.
6
Step 6
Place the Mummy on the grey stone topper and arrange the bandages so it looks like a mouth.
8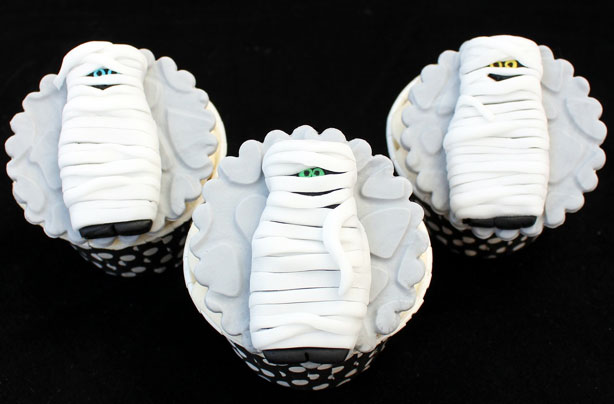 Step 8
Your cupcakes are now ready to be served. Perfect for a spooky Halloween party!
Your rating